Law Admission is not tough!
Law admission is not tough! You can get into a good law university, college, or school. It doesn't matter if you're applying for a master's degree or even an undergraduate program. Law schools have high admission standards and it takes time to get accepted into these programs. If your grades aren't good enough. Then there will be no chance of getting accepted by them in the first place!
If you dream of becoming a lawyer. You must be well aware that admission to law schools is an essential step. It doesn't matter how good your application form is. How well prepared you are; without clearing the CLAT exam, students cannot pursue their dream careers in law. If this sounds like a daunting task, don't worry! We'll tell you everything there is to know about admissions for NALSAR Hyderabad. NLU Bhopal and other top law schools in India!
If a career in law is your dream. You probably want to know everything about the step that comes first – admissions.
If you're planning to study law course, knowing what to expect in the admissions process can be helpful. Generally speaking, law admission is a mandatory step, before you start your studies at university. And they involve a competitive process that tests your skills and knowledge against other applicants.
The first step in this process is generally known as "admissions". This is where universities hold interviews with students to assess their suitability for their programs (and sometimes others). The next step involves submitting your application forms online or by post. These vary depending on which university. You apply for but typically involve essays about yourself. An application form with detailed personal details about yourself. And any extra information that may help describe your suitability for studying at said institution/university, etc. Multiple documents containing references showing. Why there should be no doubt about whether or not someone deserves admission into their chosen program. Such as proof of English language proficiency levels if applicable – etcetera…
Most law schools have a centralized admission process with the authorities offering. You a seat after you clear the mandatory entrance exam.
The Centralized Admission Test (CAT) is a joint entrance examination for all competitive law colleges in India. It is conducted by the Bar Council of India. Which has been running the test since 1980. There are several other tests that you can take to get into law school:
CLAT – Common Law Admission Test
CAT – Common Admission Test
XAT-Xavier Admission Test (for medical and engineering institutes)
You can also take the Graduate Record Examinations (GRE). Or Graduate Management Admission Test (GMAT). To know more about the law admission field, Read: Law Degree: A Long Road Taken? 
IPU CET Law 2020 will be conducted in May for admission to BBA LLB, BA LLB, and LLM courses.
IPU CET Law 2020 will be conducted in May for admission to BBA LLB, BA LLB, and LLM courses. The entrance exams are held yearly to ensure that only the best candidates can access these universities.
The IPU CET 2020 exam is a written test consisting of multiple-choice and objective-type questions. That can be solved using logic or reasoning skills.
The total weightage for each section is 100 marks, out of which one-third consists of the logical reasoning section. In contrast, the remaining two-thirds sections consist of objective-type questions. Each having equal weightage compared to the other.
Nationally Ranked Institutes
NLU Delhi, JGLS Sonipat, RMLNLU Lucknow, GNLU Gandhinagar. HNLU Raipur and NUSRL Ranchi are some of India's top law schools based on their national rankings.
The National Law School of India University (NLSIU), Bangalore, is a private university located in Bangalore. That offers undergraduate courses leading to a bachelor's degree in law admission with specialization in fields. Such as corporate law or criminal justice studies.
The school also offers postgraduate diplomas in specialized areas such as mediation and arbitration. It has been ranked first by several lists. Including Times Higher Education World University Rankings 2016-17 & QS World University Rankings 2019-20 (business) categories respectively.
NALSAR University Hyderabad was established. Through an Act passed by the Government of Andhra Pradesh on 9th September 2008. According to an agreement between NALSAR University India Limited. An academic body incorporated under section 25(1) read with section 26(2)(b) & Section 27A(1)(c).
About the CLAT Exam Patterns
CLAT exam pattern consists of 200 MCQs of 1 mark each divided into 5 sections – English (40), GK (50), Current Affairs (50), Maths (20), and Legal Reasoning (40). There is no sectional cut-off and negative marking; only 0.25 marks are deducted for every incorrect answer.
The CLAT exam pattern is 200 MCQs of 1 mark each. The test consists of five sections: English, GK, Current Affairs, Maths, and Legal Reasoning. There is no sectional cut-off and negative marking. Only 0.25 marks are deducted for every incorrect answer.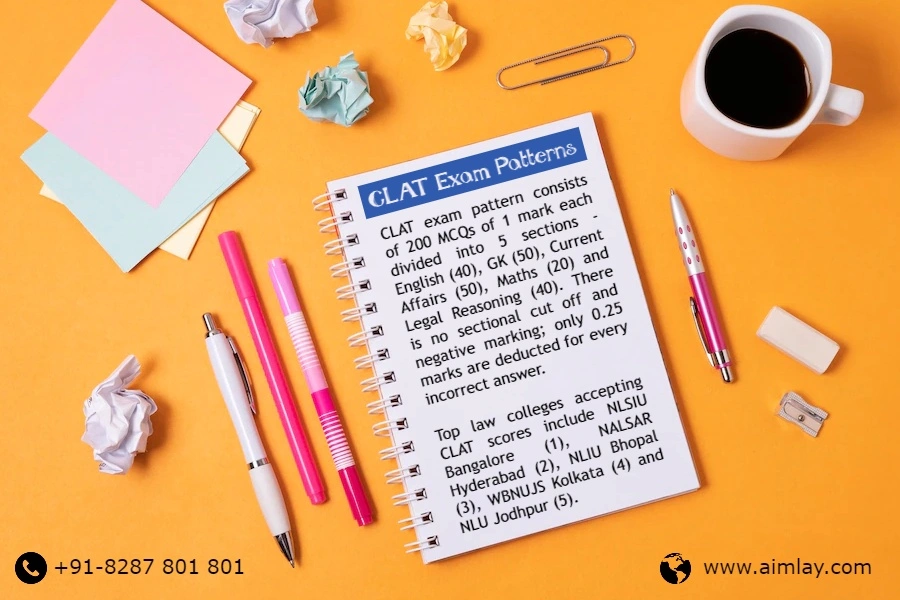 The examination is held at various centers across. India over 5 days starting from January 1st to 5th 2019. Depending on the year (2018 saw it being held on 20/21 January).
Top law colleges accepting CLAT scores include NLSIU Bangalore (1). NALSAR Hyderabad (2), NLIU Bhopal (3), WBNUJS Kolkata (4), and NLU Jodhpur (5).
Top law colleges accepting CLAT scores include NLSIU Bangalore, NALSAR Hyderabad, NLIU Bhopal, WBNUJS Kolkata, and NLU Jodhpur. If you are considering applying to any of these colleges. You must also check their admission policies.
NLSIU Delhi, NALSAR Hyderabad, NLIU Bhopal. WBNUJS Kolkata and NLU Jodhpur are some of the top law colleges in India accepting CAT/UPES scores as a sole basis for admission. These institutions also provide counseling services for students. Who want to study abroad or do research work under an international scholarship program offered by them.
Conclusion
We hope this article has helped you understand law college and why you might want to apply. If you seek admission into BCI-approved University. Know that your decision will be one of the most important of your life. It's not easy, but if there's any advice we can give, it would be this: follow your heart. If you still think Law admission is complex, read (Is Pursuing Law Difficult? Law Admission 2023).
Frequently Asked Questions