"I was astonished to join your institution, and I've heard and seen many things that your company has achieved, and now it's good, the reason I came to you. And it is so good to have you here. Talking about these things is work done by you. And yes, I got to explore many impactful journals."
"Okay, so during my PhD journey, you helped me at every step. You've guided me and many other PhD candidates. Your people were always there when I faced problems. You are supporting and helping us throughout. I appreciate it deeply."
I wanted to move further with my qualifications and always had a grip to complete a PhD and rise through levels. And yes, Aimlay helped me through all of it. The on-time completion of my course gave me a line of faith, and the wide variety of services that Aimlay provides, proved to be very beneficial for me. All Thanks to Aimlay."
"I have always harbored a deep desire to pursue a PhD and achieve academic excellence. However, juggling a full-time job made it increasingly challenging for me to fulfill this dream. Fortunately, fate intervened when I stumbled upon an advertisement by Aimlay, offering assistance in simplifying the entire process. Little did I know that this encounter would prove to be the turning point in my academic journey.
From the moment I reached out to Aimlay, their team went above and beyond to help me enroll in a prestigious university. Their unwavering support extended to assisting me with the PhD entrance exams, and I couldn't have been more satisfied with the results. The entire operation was conducted seamlessly, thanks to the dedication and expertise of Aimlay.
Without their invaluable guidance and unwavering support, I firmly believe that I would never have been able to complete this esteemed degree. Thank you!" 
Dr. Pathan Parvez (Choreographer)
"In a world filled with talented dancers, not everyone is fortunate enough to receive opportunities to showcase their skills. I have dedicated myself to providing a platform for individuals from underprivileged backgrounds, allowing them to shine and fulfill their dreams in the world of dance, particularly folk dancing. My goal has always been to bring their incredible talents to the forefront and offer them the chance to perform on multinational stages with mesmerizing lights and captivating presentations.
Working with hundreds of dancers altogether at once has been my specialty, and witnessing their growth and success has been immensely rewarding. I am grateful to Aimlay, my steadfast companions throughout this journey of recognition. Their unwavering support has been instrumental in helping me uplift these talented individuals."
Sachchida Nand Prasad (Yoga Instructor)
"I have always been passionate about yoga, and after 14 years of thorough experience in the field, I decided to pursue a PhD in Yoga. However, I faced several hurdles during the process. It was a challenging journey, and at times, I felt overwhelmed and unsure about the way forward. I got to know about Aimlay.
From the moment I reached out to Aimlay, they stood right beside me, providing the support and guidance I needed to navigate through the complexities of the PhD process. Their team of experts understood the unique requirements of my field and tailored their services to fit my specific needs.
Throughout my association with Aimlay, everything went smoothly. They were not only knowledgeable but also highly professional and efficient. Thank you for making my dream come true." 
"I firmly believe that it is the quality of the marketer that should be enhanced rather than solely focusing on the product itself.
I have always aspired to create marketing products that generate such excitement that people line up in anticipation even before the launch. Despite numerous setbacks, I have brought about significant changes in the field of marketing by incorporating innovative thoughts and strategies into my approach. By redefining aspects of marketing and developing mind maps, I have made a lasting impact.
Aimlay helped me make my mark. Thank You!"
"In my pursuit of personal growth, I have always strived to make the most of every opportunity without wasting time. Breaking the stereotype that individuals under 30 are not eligible for a PhD, I took the bold step of pursuing my doctorate at the age of 28. With proper goal-setting and planning, I firmly believe that anything is possible.
During this transformative journey, Aimlay stood by my side as a trusted companion. Their unwavering commitment and dedication to providing exceptional support services made me feel secure and confident. With their assistance, I overcame obstacles and embraced a hassle-free path towards obtaining my PhD.
I wholeheartedly recommend consulting Aimlay to anyone seeking to make their PhD journey smoother and hurdle-free." 
Ananya Singh (Journalist)
"In a country where many struggle to balance full-time work and pursuing educational degrees, I too found myself facing the challenge of managing my responsibilities while striving to become an assistant professor. With numerous commitments demanding my attention, finding the time to complete my PhD seemed impossible.
Fortunately, Aimlay came to my rescue. Their unwavering support and guidance allowed me to seamlessly complete my PhD without compromising my job or other obligations. They provided a hassle-free experience that enabled me to attain the title of assistant professor, deserving the respect I had long yearned for.
I am immensely grateful to Aimlay for being the guiding light throughout my journey."
Rishal Singh (Retired Policeman)
"After retiring from my service with the Delhi Police, I decided to pursue my passion for human rights by completing a diploma in the field. Inspired by the knowledgeable individuals I encountered, many of whom held PhDs and doctorates, I aspired to become well-versed in my chosen industry. Psychology particularly intrigued me due to its focus on mental health.
As the oldest student in my class, I dedicated myself to acquiring my psychology degree. This accomplishment only fueled my motivation to pursue a PhD in the same field. That's when I discovered Aimlay, a remarkable organization known for its unwavering commitment to assisting individuals throughout their PhD journey. Their support and guidance proved invaluable, helping me overcome various hurdles along the way. I am sincerely grateful for Aimlay's assistance throughout my PhD experience." 
"I am Dr. Ganesh Balasaheb Satay Patil, hailing from a humble small town in Maharashtra. Today, I stand proudly as an example to the incredible heights one can achieve in the fields of politics and sports, inspiring countless individuals through my remarkable contributions to society. I have dedicated my life to serving the public, and it is my fervent desire to serve as a constant reminder to others to do good and make a positive impact in our communities. As I was bestowed with an Honorary Doctorate from Sunrise University, with the unwavering assistance from Aimlay. I'm highly grateful for this prestigious recognition. Thank you. "
Dr. Gourav Aggarwal (Entrepreneur)
"Dr Gourav Aggarwal summoned his practice and decided to help diabetic patients from all across India with treatments that he was not lucky to acquire. He was awarded with an Honorary doctorate for his tremendous contributions he has made towards the medicinal world and gave hope to people suffering through these problems. Aimlay respects his pain and journey and felt pleasure to guiding him the way he was meant to be." 
DR. Sanjay Kumar Mishra (Entrepreneur)
"Being a part of the India's Aviation Industry for the past 20 years, Dr. Sanjay Kumar Mishra has earned immense respect and experience in the field. As a thoughtful personality, he has taken responsibility to teach hundreds of underprivileged people who wish to learn about the Aviation Industry with limited resources. With Aimlay, his skills and contributions were recognized and he was awarded with an Honorary Doctorate from Sunrise University. Aimlay respects his work & determination towards the society as this award has motivated him all the way to helping hundreds of other lives who wish to become Aviation Professionals."
Mr. Madhusudan ANV (Advocate)
"Being a full time legal professional with a full-time job, a family and kids, it was hard for me to consider my dream of pursuing a PhD in Law to be fulfilled, then I came across Aimlay's post regarding Law aspirants. I am so glad that I found Aimlay. It was so easy to find that I was looking for. The team at Aimlay was very helpful in guiding me through the process. Aimlay is the best thing that happened to me. The platform is so convenient I would highly recommend them to everyone!" 
Mr. Nishant Kumar Mishra (Editor)
"When I chose to pursue my PhD in Biotechnology, I was worried of the amount of work and dedication it requires. Along with a full-time job, it was hard to pay attention to both studies and work. But I was surprised to find that it was not as difficult as I thought it would be, thanks to the excellent guidance and support provided by Aimlay. Without Aimlay's guidance, I wouldn't be able to do both at the same time. Aimlay is a wonderful platform for working professionals in the process of getting their Ph.Ds." 
Mr. Surendra Kumar (Employee in Air Force)
"I've had the best year with Aimlay's team. I've gained tremendous experience. With the staff's sophisticated and supportive behavior, the University visits were fun, and I could catch up with everything. The staff members are highly supportive, so I chose Aimlay for my Ph.D." 
Mr. Sachin Subhash Gore (Advocate)
"After a long academic process, right now I have been pursuing my PhD in Law with through Aimlay. To enroll in any university, you need hard work and comprehensive documentation. Aimlay gave me the support I needed to complete my application and took care of documentations. So that all my hard work will now be rewarded by a great future ahead of me.I would like to advise all future aspirants that Aimlay is the best place to be." 
Dr. Biji Levi (Private Job)
"Initially, it was challenging for me, but Aimlay did help me to improve myself. They helped me with my thesis and took care of transportation and many other things where there was unavailability of help. Aimlay has been very helpful with my research, and my guides (supervisor) and friends did help me with my whole journey." 
Dr. Jolly Jenifer Caleb (Homemaker)
"I want to thank Aimlay for their extreme coordination and cooperation, and I would like to thank Mr. Deepak as he never failed to solve our queries no matter the time. And thanks to Aimlay for their sheer support and help and for solving all the problems I faced in the middle of my Ph.D. degree being a housewife. Aimlay helped me with my smooth Ph.D. completion." 
Dr. Anjana Samuel (Principal)
"I completed my doctorate in nursing through Aimlay. I believe that a healthy mind is key to time management and doing what you want in life, despite having obstacles. I had a life-long dream of pursuing a Ph.D. in my desired field, which was nursing. Through Aimlay's extensive support and guidance, I went for my Ph.D. and completed it with zero hassles. Lastly, I would like to say to never stop for the lesser." 
Mr. Mohammad Danish Nasim (Senior Manager)
"Firstly, there were many positive reviews by people about Aimlay, which caught my attention. I received timely updates for each question or query I had. I have completed two years with Aimlay, and if I talk about the trust factor, they won it with their brilliant services. I faced absolutely no problems while completing my Ph.D. To be said, you can rely on Aimlay." 
Ms. Anam Khan (Educational Counsellor)
"Initially, my father was connected to Aimlay for about ten years. I had my doubts regarding my Ph.D. completion. But Aimlay's team of professionals supported me throughout my Ph.D. journey. Hence, I opted for Aimlay."
Mr. Ahamed Zubair (Budgeting Expert)
"Firstly, I got to know about Aimlay. Then I started reading about the premium services you provide. For 2-3 years, I followed up with your website and read google reviews. Aimlay differs from other consultancies, as whenever there's a question underlying, Aimlay responds accordingly, without providing inbuilt answers like the others. So, Aimlay responded to my every doubt and query and were surely up to the mark."
Mr. Milind Bokade (Scientist)
"Time is priceless. In my field, I'm bound to utilize it efficiently. With Aimlay, University admission got very easy, along with all the formalities. Aimlay engaged very well with me. All the arrangements for the University visit and the amount of work that ought to be completed in 10 days took just one day for everything. At first, Aimlay's team convinced me well, and with every visit, they made me believe in them. With Aimlay, you can save time and invest it in your research without difficulties." 
Mr. Ahmed Masih Uddin Siddiqi (Assistant Professor)
"With any educational consultant, the first thing is the "Element of Trust." Being thousands of km away, managing trust between two parties is concerning. And at that very moment, Aimlay dominated, they took over my faith, won my trust, and finally, I found someone capable who could help me with my Ph.D. Aimlay doesn't run away from responsibilities, and whatever promises they made, they fulfilled them right away."
Dr. Sumeet Mathur (Head of Department)
"I wanted to move further with my qualifications and always had a grip to complete a Ph.D. and rise through levels. And yes, Aimlay helped me through all of it. The on-time completion of my course gave me a line of faith, and the wide variety of services that Aimlay provides proved to be very beneficial for me. All Thanks to Aimlay. "
Mr. Charanjit Singh (Assistant Professor)
"I had a great experience, the University staff was very cooperative, and Aimlay's staff was cooperative. I was very comfortable with the process. I did not feel like an outsider and felt like home at Aimlay." 
Dr. Nellore Karthikeyan (Assistant professor)
"I was astonished to join Aimlay, and I've heard and seen many things that your company has achieved, and now it's good, the reason I came to you. And it is so good to have you here. Talking about these things is work done by you. And yes, I got to explore many impactful journals."
Dr. Bhargavan TP (Owner of Inside Psychocare)
"Okay, so during my Ph.D. journey, you helped me at every step. You've guided many other Ph.D. candidates and me. Your people were always there when I faced problems. You are supporting and helping us throughout. I appreciate it deeply." 
Ms. Pooja Nandy (Healthcare Worker)
"It was a sheer thought that how was she capable in pursuing a PhD while working full time, and who was going to become her guide through this difficult journey? Then she got to know about Aimlay pvt ltd. Aimlay helped her clear each and every doubt and ensured that her PhD journey would be a smooth one. Ms. Pooja is aligned with Aimlay since one and a half years and is glad to make Aimlay a part of her success."
"I was once a working professional and had a dream of completing education, but when I met the director Aimlay limited at an educational fair, he ignited my ambition."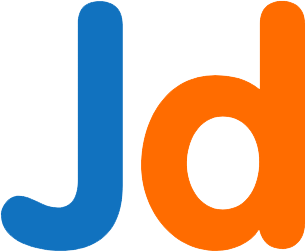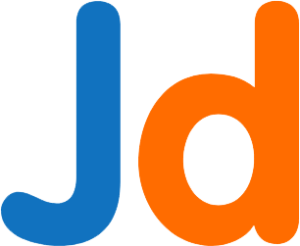 "I'm now a doctorate and it is because of the invaluable help of their thesis writing department. With them my academic writing is great! Thanks so much, AimLay."
"AimLay education has solved all problems, by providing outstanding services, from admission to completion – their slogan is quite right! Very impressed!"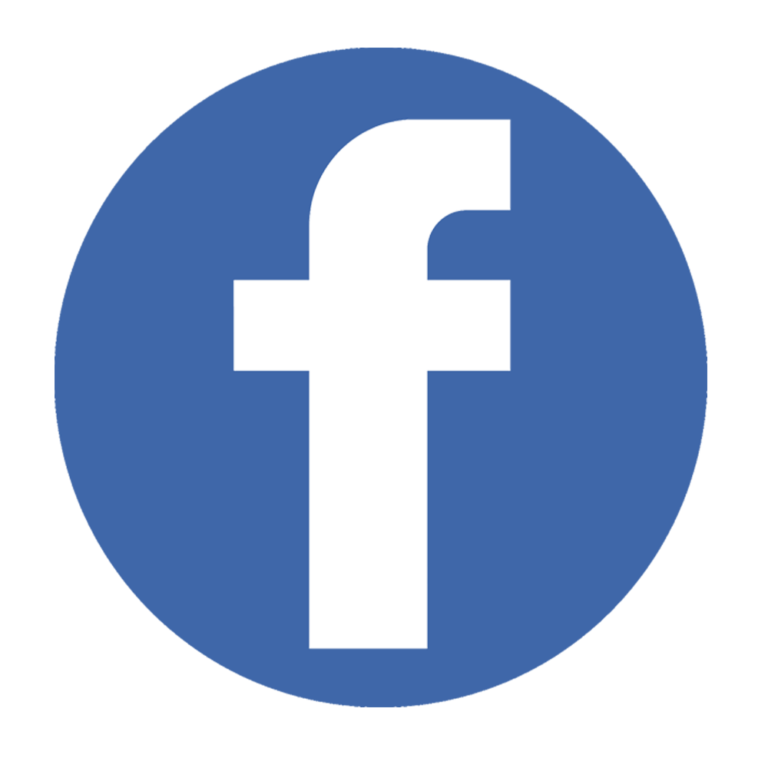 I had a great PhD completion, and the credit goes to AIMLAY Pvt. Ltd. for coordinating with my research guide/supervisor and managing needful coordination and communication with the university throughout my study period.
Thanks for the educational counseling! I pursuing PG course with the help this educational consultant AIMLAY! All the best! I will need your help in the future too!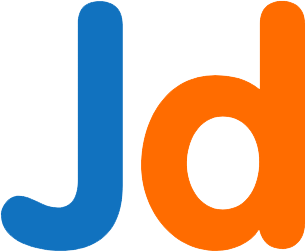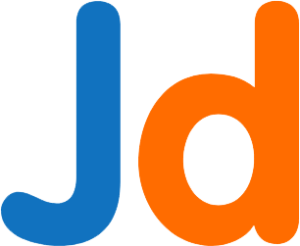 Aimlay ensure to deliver that is committed from them. Has been a positive experience so far. They are genuine and are committed towards their vision and mission as they project.