A law degree is a long and challenging career path. It is considered one of the most demanding programs you can take in a college. Law admission has long been a symbol of success.  
Have you thought of taking the plunge and attending law school, but you're nervous about it?
This blog will discuss the struggles one might encounter and the advantages of having a law admission. 
A Law degree is a Prestigious Accomplishment:
A law degree is a prestigious accomplishment. It's also a convenient degree, opening the door to many opportunities and career paths. Not surprisingly, it's no easy accomplishment either.
The first step in becoming a lawyer is obtaining an undergraduate degree. While students don't need to complete their undergraduate studies in a specific major, taking courses in political science, history and English will help students develop skills necessary for success in law school and as a lawyer.
While some law schools require applicants to take the Law School Admission Test (LSAT), some allow students to take the Graduate Record Examination (GRE). Students who have already taken the GRE can opt to take that test again if they feel their score is not representative of their abilities. Or believe they can improve their score significantly.
Law school typically lasts three years and involves classwork that focuses on studying different areas of law and legal theory.
In addition, students must complete internships and work on other projects outside of class to develop the practical skills necessary for success as a lawyer.
After graduating from law school, individuals must pass the bar exam to practice law in their state or district.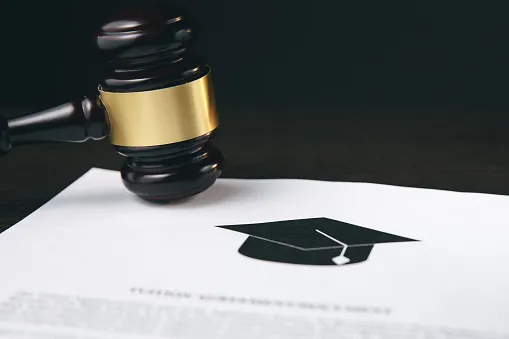 Law Degree Requirements:
Law is a very competitive career and academic path. It is essential to know what you are getting into before taking on the challenge.
The first step in becoming a lawyer is earning a bachelor's degree from an accredited four-year college or university.  
The best undergraduate major for aspiring lawyers is not always prominent.  
While many students choose traditional pre-law admission, aspiring lawyers can major in any subject as long as they complete the necessary coursework required to get into law school. 
Once you have earned your bachelor's degree, you must complete three years of law school at an accredited institution.  
This will earn you a Juris Doctor (J.D.) degree, which qualifies you to take the bar examination in your state.  
Some states also require that candidates complete a residency period after graduating from law school.  
After passing the bar exam, it typically takes several more years of study and mentorship before you can practice law on your own. 
Can a Law Degree be Pursued Online?
The answer to this question is yes, a law degree can be pursued online. This means that people interested in law and who cannot attend regular classes need not worry, as they can now pursue their dream of having a law degree from an accredited law school from the comfort of their homes.
The difficulty in getting into law school is due to the number of people who apply each year. There are only so many seats in law school each year, and there are so many applications that it's hard to get one.
When you look at how competitive it is and how much time and money it takes to go through all four years of school, it just makes sense that more people are turning to online education as an alternative way to achieve their goals.
Online education has come a long way in recent years, and there are some great programs out there for both high school students who want to get into college and working professionals who want to get a college degree.
For example, many colleges offer online classes to help high school students prepare for taking the ACT or SAT.
After all that preparation and hard work, we hope you've found your law admission fruitful. But remember that your legal education goes far beyond your classes, exams, and papers. Law school graduates are the most dynamic individuals with whom you can grasp with your potential. Good luck at law school!