History is just stories of the past. While there have been many groundbreaking biographies in the past, it is hard to imagine that new ones are being written.
Biographies describe an individual's life and how the world has portrayed them.
New biographies are popping up worldwide, many of which are as exciting and captivating as the others.
To help you decide which biography to read next. This blog will provide you with a list containing the five best biographies ever written.
1) Mohandas Karamchand Gandhi by Louis Fischer:
This is one of the most famous biographies of Mahatma Gandhi. Written by American journalist Louis Fischer. This biography is a must-read for anyone interested in learning more about Mohandas Karamchand Gandhi. About his life, legacy, and impact on our society today.
It was selected as one of the 100 best non-fiction books by Modern Library.
His life story is told by Louis Fischer, a journalist who had known Gandhi personally and witnessed some of his life's important moments.
This makes Fischer an ideal writer to narrate Gandhi's story. The book provides insight into his personality because of their close relationship.
Fischer explains that despite all his success as an activist and politician, Gandhi remained humble until his death.
He lived frugally, rejecting material possessions as part of his spiritual practice. He was the "Father of the Nation."
2) The Diary of a Young Girl by Anne Frank:
The Diary of a Young Girl was written by Anne Frank and published in 1947.
It is the first section of Anne Frank: The Definitive Edition. It includes entries from her diary from 12 June 1942 to 1 August 1944.
This book is an autobiography because it narrates the story of Anne's life during WWII. Anne Frank was a Jewish teenager who went into hiding during the Holocaust. While journaling her experiences in the renowned work "The Diary of a Young Girl."
This book is simply excellent. Anne Frank was just a young girl when she wrote this book. She used her words to express how she felt about everything that was going on around her at the time.
It is a fantastic story of survival and hopes that tells how one little girl was able to overcome all odds and live through one of the most horrific times in history. This book is one of the best biographies ever written.
3) Steve Jobs by Walter Isaacson:
Steve Jobs is the authorized biography of Steve Jobs. The book took place at the request of Jobs by Walter Isaacson. He is a former executive at CNN and TIME.
He has written best-selling biographies of Benjamin Franklin and Albert Einstein.
Based on more than forty interviews with Jobs, conducted over two years. Scheduled interviews with more than a hundred family members, friends, adversaries, competitors, and colleagues.
Isaacson was given "unprecedented" access to Jobs' life.
Jobs is said to have encouraged the people interviewed to speak honestly. Although he cooperated with the book, he asked for no control over its content other than its cover. He waived the right to read it before it was published.
This is one of the biographies of Steve Jobs, which you should read.
4) Dreams from My Father by Barack Obama:
The 44th president of the United States, Barack Obama, has published three books. Dreams From My Father, The Audacity of Hope, and Thee I Sing — Letters To My Daughters.
These works are exceptional, but 'Dreams from My Father' is an incredibly compelling read.
Obama pays tribute to his father in this autobiographical book.
His father was a Kenyan immigrant who married a white American woman named Ann Dunham in 1961.
They met while studying at the University of Hawaii and then moved to Kenya.
While they were in Kenya, Obama's father left his mother and returned to America.
He later died in a car accident in 1982 when Obama was 21 years old.
'Dreams From My Father' is written around this tragedy and discusses how it affected him as a person.
Obama also writes about struggling with his racial identity while living in Indonesia with his mother and stepfather.
Later, he found community organizing in Chicago after graduating from Columbia University. He settled at Harvard Law School after doing community work there for several years.
5) The Glass Castle: A Memoir of Jeannette Walls:
The Glass Castle is a memoir by Jeannette Walls. The book recounts the unconventional, poverty-stricken upbringing Jeannette and her siblings had at the hands of their deeply dysfunctional parents.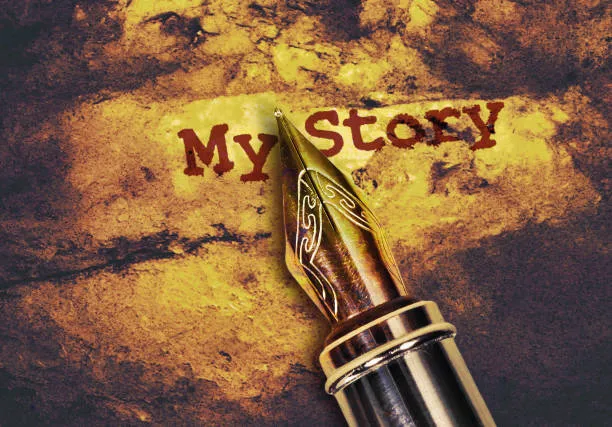 The Glass Castle is a remarkable memoir of resilience and redemption. It is a revelatory look into a family at once deeply troubled and uniquely vibrant.
The title refers to her father's long-held intention of building his dream house, a glass castle.
When sober, Jeannette's brilliant and charismatic father captured his children's imagination. He taught them physics, geology, and how to embrace life fearlessly.
But when he drank, he was dishonest and destructive.
Her mother was a free spirit who hated the idea of domesticity. She didn't want the responsibility of raising a family.
The Walls children learned to take care of themselves. They fed, clothed, and protected one another and eventually found their way to New York.
Their parents followed them, choosing to be homeless even as their children prospered.
The Glass Castle is truly an astonishing memoir permeated by the intense love of a peculiar but loyal family.