Writing a biography is a chronological account of a person's life, written by another person. Sometimes, the description only includes significant events in your life; while others include everything from childhood to death. Although there is no absolute standard regarding the length of a biography writing, most are at least several thousand words. It is a great choice if you have little to no experience with creating content, but are interested in trying it out. 
The best way to write a biography begins with finding some interesting facts about yourself that you can share. The best biographies have real facts that have inspired stories attached to them.
Introduction to a Biography Writing: How is it different from an Autobiography?
A biography writing, or simply a bio, is a detailed description of a person's life. It involves more than just the basic facts like education, work, relationships, and death; it portrays a person's experience of these life events.  
Unlike a profile or curriculum vitae (résumé), a biography presents a subject's life story, highlighting various aspects of his or her life, including intimate details of experience, and may include an analysis of the subject's personality.
Biographical works are usually non-fiction, but fiction can also portray a person's life. One in-depth form of biographical coverage is called legacy writing.
From literature to film, works in diverse media form the genre known as biography.
An authorized biography is written with the permission, cooperation, and at times, participation of a subject or a subject's heirs.
Whereas an autobiography is written by the person themselves, sometimes with the assistance of a collaborator or ghostwriter.
Formulate your Thesis Statement:
A thesis statement is a sentence that makes an assertion about a topic and predicts how the topic will be developed.
It does not simply announce a topic: it says something about the topic.
The thesis statement is usually just one sentence long, but it might be longer—even a whole paragraph—usually, if you're writing a large content like a Biography.
A good thesis statement makes a debatable point, meaning a point someone might disagree with and argue against.
It also serves as a guide to remind the writer of what he/she should write about and consult when lost regarding the content's focus.
Construct a Strong Timeline of the Person's Life:
There are lots of ways to develop a perfect timeline. Either you can do it trying a simple method, or you can improvise it even better by adding some essence to it.
If you decide to go for a simple arena, here's how you can do it:
Include the dates of all events in the person's life put together descriptions of each.
Birth
Childhood
Education
Career highlights
Personal life
Death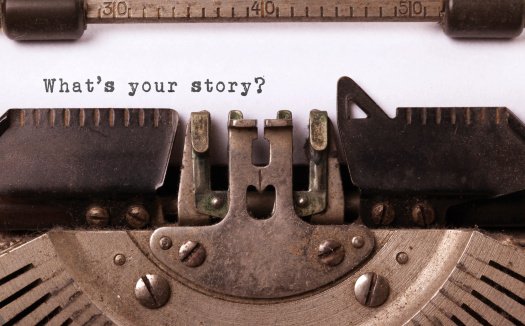 For cultivating the best results, improvise your points with these:
Give the reader an idea of what your subject is like as a person. Does he/she enjoy socializing with other people? What are his/her likes and dislikes?
What are the major events that happened in his/her life? (This could be related to their family, personal life, career, etc.)
Create a timeline of the person's life. This will help you organize your thoughts and decide what information should go into your biography writing. 
Give examples of how the subject's past experiences have shaped him or her into the person they are today.
Try to include quotes from your subject throughout the biography writing.  
Choose your method of writing the Biography:
There are different methods of writing a biography –
One is to write in chronological order. This method has been used since the days of Herodotus and Plutarch. In this type of biography, you would start with the person's birth and write about his life in order from that point on.
A second way to write a biography is to focus on a person's key accomplishments in an order that emphasizes their importance, even if the events didn't happen that way in real life.
Other biographies can be written from a psychological perspective, which focuses on internal motivation, or a historical perspective that uses background events as an important part of the story.
A final way to write a biography is to focus on one specific event or aspect of someone's life.
Writing the First Draft of Biography: 
To write your first draft, you will need to:
Avoid editing as you go. Writing is a process, and it's hard to get it right the first time. When you edit as you go, you slow yourself down. Worse yet, you might stop altogether because you're never happy with what you've written.
To get a first draft done quickly, focus on quantity over quality. Write fast and edit later.
Consider talking out loud instead of writing. It's easier to use your natural voice when spoken words are not transcribed verbatim.
Write in bursts with short breaks in between. Sitting down for an hour or more is difficult for many people, but if you take frequent breaks. Every 25 minutes–you'll be able to write for longer periods of time without feeling drained or exhausted from the activity.
Conclude with Impact:
Now that you've made your case, it's time to wrap it up with a conclusion that seals the deal. This final section can be anywhere from three sentences to three paragraphs, but it should wrap up the biography writing nicely and leave a lasting impression on your readers. 
A great way to do this is to include one or two quotes from people who were impacted by the person you are writing about. You could also end with a memorable quote from the person or some type of legacy statement that highlights their most notable achievements.
Write a biography has more to do with being able to get into the right mindset of your subject than writing skills. However, the key thing is being honest. In other words, it's not about trying to become someone you're not (even if that also means being a bit creative). Lastly, write like you speak and let the words flow.