If you're an aspirant in a doctoral program, then you most likely have a lot of research to do. For one reason or another, article writing are what the professors expect students to present. Writing an article can be a long and tiresome journey if you don't know exactly where to begin. But that's okay! There are some simple steps one can take to make the writing process easier and more efficient. 
One of the most important parts of a research paper is the article itself. Before writing an article, it is important to outline the contents of your paper. This step can help you stay organized and ensures that all-important points are covered in the paper. 
Capture Your Reader's Attention With A Great Intro :
 The first sentence of your article writing should be compelling. It should draw your reader into the story and make them want to learn more about your topic.  
How can you do that? Here are some tips:
Don't use the same old cliches: Don't start with a weather forecast or a description of what color shirt someone was wearing.
You want to grab your readers' attention, so be creative and think outside the box.
Be bold and confident: If you're writing an article about a controversial topic, don't be afraid to start by stating your opinion! This will show readers that you're not scared to take a stand on an important issue, encouraging them to keep reading.
Be original: Your ideas should be unique and fresh, so don't use the same boring introduction repeatedly (or even worse – copy it from another source). You want people to think "wow!" when they finish reading your piece.
Lead The Reader Through Your Article writing With Subheads : 
There are lots of ways to capture reader interest with your writing. One way is with subheadings.
Subheadings can provide important details that readers look for when skimming an article.  
They also provide an opportunity to make each point in your article writing more readable. Subheadings should make it easier for people to scan an article quickly and find the information they want.  
Subheads also help you organize information effectively and keep your writing on track. 
Give The Reader Something To Take Away From Your Article Writing : 
You want to give your reader a reason to read your article. In order to do that, the reader needs to feel like they will gain something from it. Think about the most common reasons people read articles on the internet:
To be entertained
To learn something
To solve a problem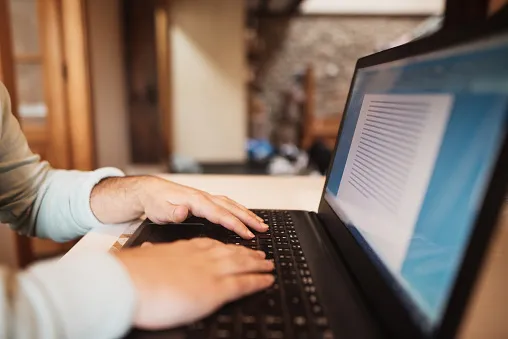 Depending on the topic of your article writing, you might not be able to offer any of these things, but at least make sure that there is some kind of takeaway from reading your article. 
An excellent way to do this is by giving the reader some kind of challenge at the end of your article.
This challenge should be relevant to the topic and easy enough for anyone to complete.
For example, if you're writing an article on how to lose weight, you can ask your readers to take before and after pictures of themselves and share it with you once they start seeing results. 
Write A Solid Conclusion That Leaves The Reader Satisfied Section:
The conclusion is your last chance to engage with the reader. You don't have to show that you're an expert in the subject matter, but you have to prove that you know what you're talking about and can deliver a solid conclusion 
To write a great conclusion, here are some tips: 
Refer back to your introduction 
State what you've concluded from your research 
State whether your assertions were correct 
Give a personal opinion 
Give an open question for further research 
A Basic Article Writing Structure for Beginners:
If you're a beginner at writing, these steps are for you: 
There are three main parts to an article writing:  
The Introduction – Here you introduce your topic, headline it, and give the reader a preview of what is going to be covered in this article.
The Body – the body will give the detailed point of view of the topic.
The Conclusion – You conclude your article with a satisfying closing. Here, you can give out personal opinions and summarize the whole article appropriately.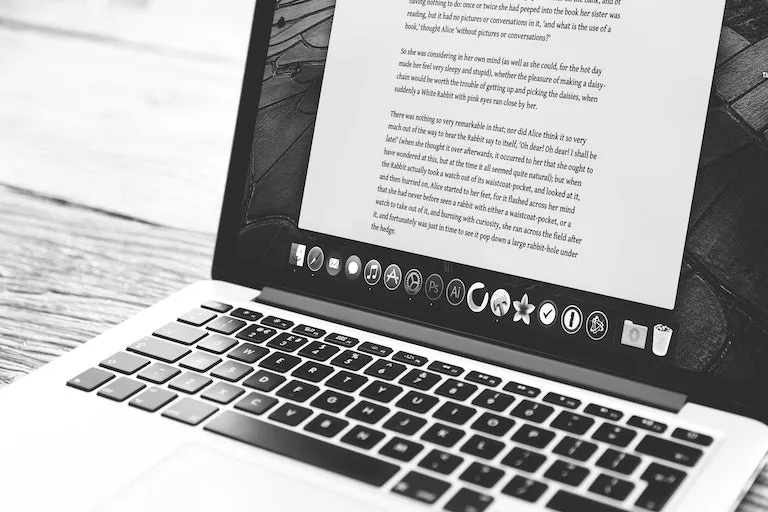 To conclude, if you want to write a well-structured and well-thought-out article, planning is critical. You don't just sit down at your computer and let the words flow. Instead, carefully arrange your thoughts into specific topics as you outline and plan your article writing. This will help you eliminate unnecessary anecdotes. This will help you get rid of needless words and focus on what's important.