Are you fascinated by the intricate workings of economies, the forces that drive financial markets, and the policies that shape nations? Pursuing a Bachelor of Arts (BA) in Economics might be your ideal academic journey. In this comprehensive guide, we will delve into the depths of BA in Economics, exploring crucial details, eligibility criteria, admission processes, course variations, fees, and top colleges in India. Whether you're a prospective student or simply curious about this field, fasten your seatbelts as we embark on this enlightening expedition. 
Table of Content
1. BA Economics Course Details
2. BA in Economics Course Duration
3. BA in Economics Eligibility Criteria
4. BA in Economics Course Curriculum
5. BA in Economics Practical Aspects
6. BA in Economics Assessment
7. BA in Economics Specializations
8. BA in Economics Career Opportunities
9. BA in Economics Further Studies
10. BA Economics Admission 2023
11. BA Economics Entrance Exams
12. DUET and JNUEE
13. BA Economics Fees Details
14. Types of BA Economics Courses
15. Top BA Economics Private Colleges in India
16. BA in Economics Syllabus and Subjects
17. Distance BA Economics Course
18. Frequently Asked Questions
BA Economics Course Details
The BA in Economics is a multidisciplinary program that equips students with a profound understanding of economic theories, statistical methods, and policy analysis.
This course offers a diverse curriculum, ranging from microeconomics and macroeconomics to econometrics and developmental economics. Students delve into topics like market structures, international trade, public finance, and economic history, gaining a holistic perspective on economic phenomena.
If you want to understand the detailed form of a BA Economics program, you're at the right place:
BA in Economics Course Duration:
Duration: 3 years (6 semesters)
Full-Time or Part-Time: Usually offered as a full-time course.
BA in Economics Eligibility Criteria:
Educational Qualification: Candidates should have completed their higher secondary education (10+2) from a recognized board or institution.
Minimum Marks: Some universities might require a minimum percentage in the qualifying examination for admission.
BA in Economics Course Curriculum:
The curriculum for BA in Economics can vary slightly between universities, but it generally includes the following subjects:
1st Year:
Principles of Microeconomics
Principles of Macroeconomics
Mathematics for Economics
Statistics for Economics
Introductory Microeconomics
Introductory Macroeconomics
2nd Year:
Intermediate Microeconomics
Intermediate Macroeconomics
Econometrics
Economic History
Development Economics
Indian Economy
International Economics
3rd Year:
Advanced Microeconomics
Advanced Macroeconomics
Public Economics
Environmental Economics
Financial Economics
Political Economy
Dissertation/Research Project
BA in Economics Practical Aspects:
Internship/Practical Training: Some universities incorporate internships or practical training programs where students gain real-world experience in economic research, policy analysis, or related fields.
BA in Economics Assessment:
Examinations: Students are assessed through semester examinations, which include theoretical papers and practical assessments.
Projects and Assignments: Students may be required to submit projects, assignments, and presentations as a part of their coursework assessment.
BA in Economics Specializations:
Some universities allow students to specialize in specific areas of economics during their BA program, such as:
Financial Economics: Focuses on the application of economic principles to financial markets.
Development Economics: Concentrates on economic issues related to developing countries.
International Economics: Emphasizes global economic issues, trade, and international finance.
BA in Economics Career Opportunities:
Economist: Conduct economic research and analyse data to predict market trends and behaviour.
Financial Analyst: Evaluate financial data, study economic trends, and provide investment guidance.
Policy Analyst: Analyse economic policies, assess their impact, and make recommendations for policy changes.
Market Research Analyst: Study market conditions to identify potential sales opportunities for a product or service.
BA in Economics Further Studies:
After completing a BA in Economics, students can pursue postgraduate studies (MA/MSc in Economics) or opt for professional courses like an MBA with a specialization in Finance or Economics.
BA Economics Admission 2023
Admission into BA Economics programs varies across universities. Some institutions conduct their entrance exams, evaluating candidates based on their academic performance and performance in the entrance tests. Application deadlines, required documents, and other essential details are often available on the respective university websites.
BA Economics Entrance Exams
Several universities and colleges conduct entrance exams for BA Economics.
These exams assess candidates' analytical and quantitative skills, along with their knowledge of economics. Some renowned entrance exams include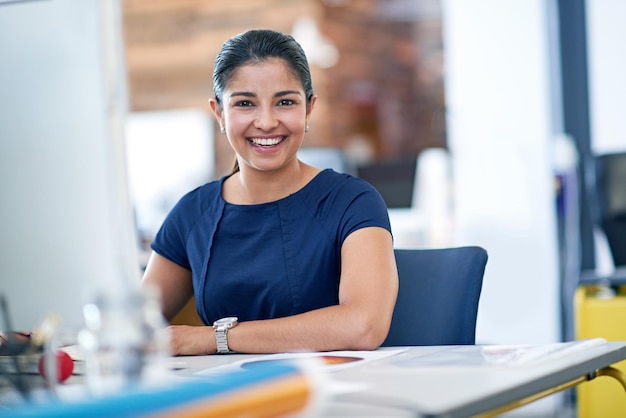 DUET (Delhi University Entrance Test) and JNUEE (Jawaharlal Nehru University Entrance Exam).
BA Economics Fees Details
The tuition fees for BA Economics programs vary widely depending on the university, location, and facilities provided. It's advisable to research different institutions and their fee structures. Additionally, many universities offer scholarships and financial aid programs to support meritorious and deserving students.
Types of BA Economics Courses
BA Economics programs come in various forms, such as regular full-time courses, part-time evening classes, and online/distance learning programs. Distance BA Economics courses cater to individuals who are unable to attend traditional classes due to work or other commitments, offering flexibility and convenience.
Top BA Economics Private Colleges in India
India boasts several prestigious institutions renowned for their BA Economics programs. Some of the top private colleges include St. Xavier's College, Loyola College, Christ University, and Narsee Monjee College of Commerce and Economics. These colleges are known for their academic excellence, experienced faculty, and state-of-the-art facilities.
BA in Economics Syllabus and Subjects
The BA Economics syllabus is designed to provide a comprehensive understanding of economic theories and their real-world applications.  
Subjects covered include Microeconomics, Macroeconomics, Mathematics for Economics, Statistics, Econometrics, Public Economics, International Economics, and Development Economics. The syllabus is crafted to prepare students for diverse career paths in economics and related fields.
Distance BA Economics Course
Distance education has become increasingly popular, offering flexibility to students who cannot attend regular classes. Distance BA Economics programs provide study materials, online lectures, and support, allowing students to pursue their academic goals at their own pace.
In conclusion, a BA in Economics opens doors to a world of opportunities, shaping individuals into analytical thinkers and decision-makers. By understanding the intricacies of economies, graduates can contribute meaningfully to society, making informed policy decisions and driving economic progress. As you embark on this educational journey, keep these insights in mind, and remember, knowledge is the key to unlocking a future full of possibilities.
Frequently Asked Questions