PhD – Admission to Completion
Have you ever thought about getting a PhD to enhance your future career prospects? You're not alone. A lot of people have been considering it or are in the process of completing one. But did you know that a whopping 75% of people who started Phd's don't even finish them?
PhD Doctorate Degree is a big challenge, but it's not as hard as you think. The process of PhD Admission to Completion is what makes it seem difficult, but with the right guidance and expert advice, you can get your doctorate degree easily.
Aimlay takes away the stress and problems you might face during your PhD journey. We guide you through all the challenges that come with getting a PhD, so that you don't have to go through them alone.
We'll start off explaining some of the main issues students face during this phase and how we can help address these.
While these questions pop out:
Think about why you want to pursue a PhD? Are you sure a PhD is something you really want to do? If yes, then what are your reasons for wanting to do a PhD? Is it for personal professional goa?
What field of study interests you? What research area do you find interesting and want to contribute towards? What type of skills do you need to develop yourself in order to achieve your goals? Do you have the time and resources to apply towards these goals?
If you face problems finding answers to these, Aimlay is here to solve all your requirements.
Getting into a good university is no easy task. Depending on your previous qualifications and experience, you may have more choices than others. In Aimlay, we can help you make an informed decision. While it's time for University entrances, you need to know the possibilities available to you. We simplify complex choices with straightforward information. and there's no obligation.
We'll then move on to how we help you with a Dissertation:
PhD is a research-based course and it takes a lot of time to complete. Hence, seeking professional help to write a PhD thesis is the best option for all students.
Writing a PhD thesis is not an easy job, as it requires extensive knowledge about the subject. Our PhD thesis writers are skilled enough to provide you with the desired assistance so that you can accomplish your academic objective.
We have the best writers for research paper writing. It is not an easy task to write a PhD research paper, it requires excessive dedication and hard work in order to complete one. Students tend to struggle to organize their thoughts and ideas.
Many students are also required to manage their professional obligations while pursuing their PhD doctorate degree. This becomes very difficult for them when they also have to write a research paper report along with that.
It becomes too much for them to handle at once, therefore most of the students seek help from external sources.
We offer our professional support for writing research papers for PhD students. Our Services include:
Choosing the topic
It is always a hassle for most of the students to choose one topic out of thousands of topics available.
This is where our professionals help you; they will go through your academic background, your interests and the current trends in order to come up with a topic that suits you the best.
Our writers will then make a list of all the appropriate PhD related topics and send it over to you so that you can choose one by yourself.
Conducting research
PhD level research papers require in-depth knowledge on the subject and command over your language in order to express your ideas clearly and effectively.
This paper is also known as a dissertation and it is basically a report of your research work for your PhD study.
A well written PhD paper will help you to get better grades in your final evaluation and hence, it is very important to write this paper in the best possible manner.
We have hired only highly qualified PhD writers, editors and proof-readers who have in-depth knowledge about the subject they are writing about.
Our editing Supports help students make their PhD degrees better by improving grammar, spelling and punctuation errors:
Does your writing assignment seem to be too demanding? If you are having difficulties with writing a paper yourself, then ask us for help. Our experts will guide you and help you with everything related to the process of writing.
University Selections:
We help students get into 9+ top universities so we have close ties with institutions in case they want to call you for an interview or want to evaluate your performance.
Selecting the right university is one of the most important things that you need to consider when applying for your PhD program.
Our expert counselors can guide you through this process by providing detailed information about all the universities admission that match your requirements as well as assist you in shortlisting them based on their interests.
We're here to help you from the moment you land on campus. Once you are through with your PhD admission process, our experts will help you make a plan for your studies and research work, so that you can meet all the deadlines and finish on time.
And lastly, we focus on how we help with your career after you've completed your degree.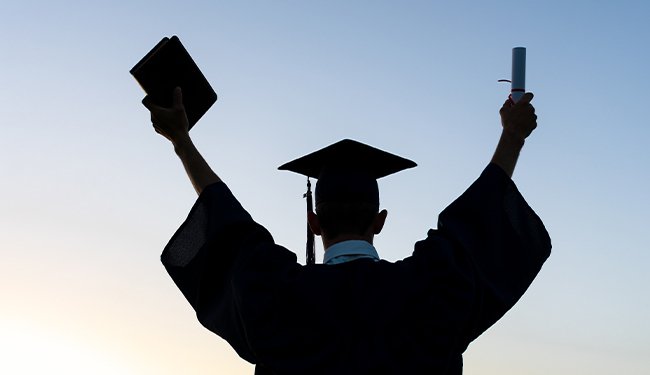 The PhD journey starts with an idea and ends with the completion of your doctoral thesis. Here is the list of regulations to guide you along the way:
Before Applying:
Research universities and shortlist the ones that would suit you best.
Identify potential supervisors and contact them early.
Check minimum entry requirements, such as English language proficiency.
Consider taking a bridging course or doing some additional reading if necessary.
Find out if you are eligible for any scholarships or other funding opportunities.
After helping you realize how you can get over all the main hurdles associated with admission, we tell you what Supports we offer beyond just that:
PhD admissions are not where it ends! In fact, it is just the beginning of your PhD journey and there is still a long way to go.
Don't worry, the journey doesn't end with admission. It's actually the start of an entirely new journey that goes until the completion of your PhD study. We will guide you through this entire process because your success is ultimately our success altogether.
We are here for you throughout every step of your PhD application and degree process and are here to help and support you in any way possible.
While applying to graduate school can feel like a full-time job in itself, we're dedicated to helping you through this process. With the PhD consultation, there is no hard and fast rule to applications, admissions, or funding.