Have you ever had to write a research paper? If the answer is yes, then there are several things that you should know before writing one. You will have to go through the process with ease if you plan on succeeding. Research paper writing is a skill that you learn through practice. Your purpose of the research paper is to obtain new knowledge, so you need to conduct your research and make things clear to the readers. 
Hopefully, this article will be able to provide some tips on what to do and what not to do when you write a research paper.
What is a Research Paper? 
Research paper writing is a process of exploring and analyzing the relevant information on a particular topic.
The purpose of this research paper writing is to prove your own point of view, find some new ideas, and support your claims with solid evidence. 
An ideal research paper should be informative, reliable and accessible to the reader. 
Develop a strong idea about your topic and look for unique angles in your research paper. 
Research paper writing is a task that students often find difficult.  
Research papers require students to read critically, conduct research and create an argument. Many people have trouble with the process, but it is really not as hard as you might think. Before you begin writing your research paper, there are some basic things you need to understand. 
It can be used to assess your knowledge and understanding of the topic you are studying. It is also very useful for the reader, who will learn something new from your paper.  
The subject matter should be relevant to your course and ideally one that is not too narrow or broad.  
You should also choose a title for your paper that will make people want to read it. 
Understand how to write a Research Paper:
The basic format of writing research papers includes an introduction, main body and conclusion.
Writing a research paper can be a long process, but if you prepare well it will actually be easier.
Writing a research paper is a daunting task as compared to other kinds of writing.
The most important aspect of this kind of writing is the introduction that leads to the main discussion.
There is no specific number of paragraphs or pages that you need to write but writing and presenting your information in a way so that it can be understood and followed by readers.
You must try to write a few sentences and see how they are sounding to you, then try it with more words, which will make your paragraph longer.
While you are reading about research paper writing, keep in mind what you have learned and then try to apply it in your paragraphs.
Before you start writing your research paper, it is important to read up on the topic of your research. You need to have some knowledge of your topic before you start researching. This way, you will be able to recognize the importance of each piece of information that you come across.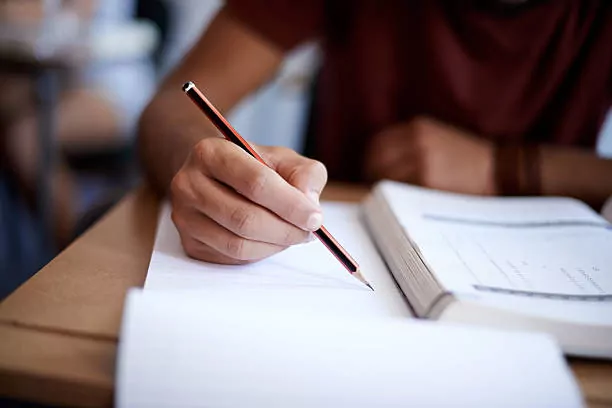 Once you have done your reading and research, it is time to write your paper. The first step in writing a paper is to choose a topic.
You need to make sure that the topic that you choose has enough content for a research paper. If your topic does not have enough content, then it will be hard for you to write an effective paper.
Once you have chosen a topic, it is time to write the outline of your paper. The outline will give you an idea of how long each part of the paper will take. It will also help you determine what parts are going to be more difficult than others.
When writing an outline for your research paper, remember that you are trying to explain what it is about in as few words as possible. In other words, do not try to cram too much information into a single paragraph.
Once your outline is complete, you can start writing the paper itself. After you've written the paper, you'll have to edit it for spelling and grammar mistakes.
Finally, when everything is ready, you can write your bibliography and turn it in.
Tips for writing a Research Paper:
These tips can be used as guidelines to guide your research, but it's important to remember that the way you choose to approach this task is completely up to you.
If you prefer to turn in the most comprehensive and well-researched paper possible, then by all means embrace that approach.
Writing a research paper can seem intimidating at first, but remember that you're creating a piece of work that will be judged on its merits, rather than its length.
Research papers are often graded using rubrics so it is important to understand what the rubrics criteria are and how to fulfill them.
Back up your research paper with evidence from sources that you have analyzed, such as books and journal articles.
Make sure that your sources are credible and unbiased where necessary.
Integrate accurate information from authoritative books and journals into your research paper to make it persuasive.
Don't use complicated phrases in your research paper if you can avoid it.
The important thing when it comes to writing a research paper is to communicate clearly what information you have found and why it is important.
If you can follow all these steps, then there is no way that you are going to fail your research paper. After reading this blog, keep it bookmarked, and any time you need help, just open it up and read the information again! The main thing is to find a topic that you are interested in, as well as that you know something about. This will help you to feel more comfortable when writing the paper and it will give you less stress when having to submit it.