Thesis writing is a process that must be followed carefully to get the best results. The purpose of this process is to provide a detailed explanation of the main ideas and content of your research paper. It also includes an outline or a perfect thesis statement explaining your topic. Forming a thesis may help you get an A or B grade on your final exam. If you do not have time to write a full-length paper, then you should choose a thesis paper that covers a few important topics and explains them in detail. It will help you to remember what you learned from each chapter of your course. You should begin writing your thesis at least two weeks before the due date so that everything is ready for submission when it happens.
What is Thesis Writing?
Thesis writing is one of the most critical parts of a student's academic career. This is because it is the basis for a student's entire future. A thesis statement shows that you have done the research and collected enough information to present your ideas coherently in writing. Forming a thesis also indicates that you clearly understand what you want to accomplish in your paper. 
The most important aspect of thesis writing is that it should be comprehensive. You should include all relevant information about the topic, even if it does not directly relate to your thesis statement. It is very important to remember that your audience will be reading your paper from beginning to end. So it should not contain any unnecessary detail or words that do not contribute anything useful to the overall message of your paper.
Another important aspect of thesis writing is that it should be organized and easy to read. You should make sure that each section flows logically from one part to another and does not contain any confusing or unnecessary details which could make it difficult for them to follow along with what you are saying.
The final aspect of thesis writing is making sure that everything fits together correctly and makes sense when put together in a coherent manner (this includes grammar, spelling, punctuation etc.). It should also be written in an engaging manner which allows.
Overview of Thesis writing and Editing:
The thesis is the central idea of your paper. It's the main point you want to make about your topic and it should be clear and concise.
The thesis statement is typically one sentence in length, but can be longer if necessary. You can write a thesis statement in any order, but it isn't necessary to do so.
Here are some tips for creating a good thesis:
Write the first draft of your thesis first. This will help you organize your thoughts and figure out what information you need to include in the paper.
Make sure that your first draft of your thesis is well-written; it needs to be written at a level appropriate for your audience (i.e., high school or university). If it looks too complex or technical for a particular audience, then consider reworking it until it fits their expectations better.
Make sure that all parts of your paper contribute to your argument and support its overall thesis statement. This means that each paragraph must have a clear reason why it supports or contradicts the overall argument; otherwise, it doesn't belong there!
What are the topics of research Thesis Writing?
The topics of research are the main focus while forming a thesis, and they determine the overall structure of the work. You will find that there are different ways to approach this process, which we will discuss later in this chapter.
There are three broad categories of thesis topics:
1) Specific: These are research studies that examine a specific topic or question. For example, you may want to conduct a study on how students learn in online classrooms or what factors influence student achievement in online courses.
2) General: These are studies that look at a broader topic such as learning or teaching strategies. For example, you could look at how students learn best from videos or how teachers can use technology effectively in their classrooms.
3) Comparative: In these studies, you compare two or more different groups (e.g., students who have taken an online course vs. those who have not).
Introduction In Thesis Writing:
Thesis writing is an essential part of your educational process. You will need to be aware of the importance of this phase as well as the skills you need to develop. Thesis writing is a topic that has been studied by many people. There are many different approaches to thesis writing, and there are multiple ways to approach this phase in your education. Forming a thesis will provide you with information on what it means to write an essay for thesis, how to do so, and some ideas about how best to structure your own work.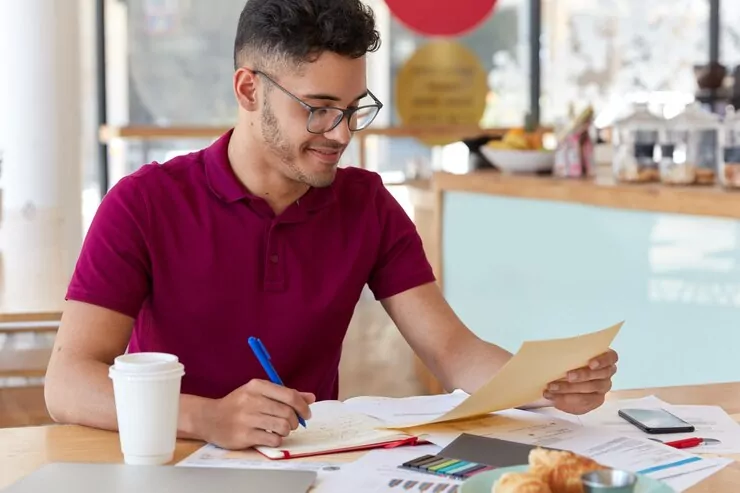 Literature Review Thesis Writing:
A literature review is a paper that summarizes the research done on a particular topic, and presents it in an orderly manner. It should be written by someone who is familiar with the topic and has read several relevant books and articles on the subject. The literature review is intended to give the reader some background information about the topic, but it does not provide a detailed explanation of how to do something or solve a problem.
A literature review should not be confused with an extended abstract of a scholarly journal article or thesis. A literature review summarizes what has been learned from previous research in a particular area of study. The main purpose of a literature review is to provide background for other sections of your dissertation, not to support your own arguments in detail.
Thesis Writing Approach:
Thesis writing does not have to be an intimidating process. In fact, when you know what to do and how to do it, thesis writing becomes easier than ever before! Here are some tips to help to forming a thesis: 1) Choose a topic 2) Structure your paper 3) Write a thesis statement 4) Make sure you have good research sources 5) Make sure your references are correct and complete
Major Things to remember while writing a Thesis:
Thesis writing is a very important step in your academic career. It is the foundation of your research work, and it is what differentiates you from your peers. You must spend time and effort to write your thesis, so it will be the best possible piece of work that you can produce. If you do not know how to write a thesis then here are some tips that can help you:
1. Research: In order for you to write an effective thesis paper, you need to conduct an adequate amount of research on topics that interest you. Research helps in developing ideas for topics and also helps in finding out what kind of information is available about those subjects.
2. Structure: Once you have done enough research on the topic, it is time to create a structure for your thesis paper using different sections for each topic or point that needs to be discussed in depth in your paper. These sections should be appropriately numbered so as to make it easy for readers to follow along with the discussion when reading through your paper from start to finish without getting lost or confused while forming a thesis.

Thesis writing is not just about the subject matter. It's also about the way you present information and how effectively you can communicate your ideas. This is why it's important to review the entire paper before starting to write it, so that you can choose a structure that will work best for your audience and keep yourself organized throughout the process.