This is not your traditional thesis paper, but it is a fresh take on a tired topic. The idea came to me after seeing the ideas of other writers and thinking to myself, "This is great, but something's missing" or "That's a different way of looking at this." This will be about the concept of the thesis, its features and its future. I plan to show my readers the important role the thesis plays in our everyday lives and how we can recognize it from many different angles. 
This thesis will cover several main topics:
Section one will talk about the importance of the thesis in our lives. The second section will talk about how it has been present in history. Section three will talk about what problems people are having with the thesis today. Finally section four will talk about what can be done to solve these problems.
Secondly, it states your position on the topic at hand. If you're writing an essay proving that cats are better than dogs, then your thesis should say that "Cats are better than dogs." It also states what you will be arguing in the essay: that cats are better than dogs, and the reasons why they are better. Lastly, the thesis needs to be debatable.
The opposite of my thesis would be something like "Cats are just as good as dogs" or "It's not really possible to say which is better". These aren't strong enough statements and don't progress the debate in a meaningful way.
The chief function of a thesis is to accurately represent what's in the rest of the essay. It doesn't have to be long, but it should be able to stand on its own as a short summary and it should also be flexible enough to adapt as the paper develops.
Features of a Thesis Paper:
A thesis paper is an essay that attempts to prove a point or support a given idea. It is the capstone of your coursework, and it should be the project that demonstrates your ability to take what you have learned and apply it to a specific situation.  
To do this, you will need to have done your reading and research, as well as carefully thought about the issues involved in the question at hand.hand.  
 
– Thesis papers are normally about 30-50 pages long, but it can go up to 100 pages too.  
– Thesis papers should be written in Times New Roman, or decent-looking font and 12-point size. 
– The margins of your thesis should be one inch on all sides.
-You should use a header for your thesis paper that uses your last name, first name, and the title of the thesis paper you have written.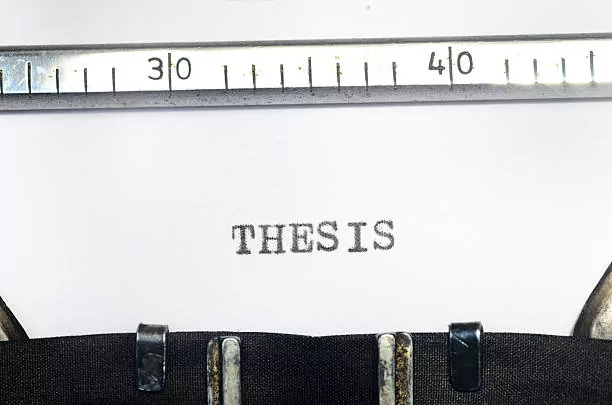 – The thesis title should be italicized and bolded.
– Your thesis should have an abstract.
-The abstract is a brief summary of what you are going to talk about in your paper and why it is important to discuss it in your paper.
– This can be a couple of paragraphs and it goes at the beginning after the header and before the table of contents.
Format of a Thesis Paper:
It's easy to feel a bit intimidated by the task of writing a thesis paper, but with a little preparation, you'll be well on your way to success. 
Section 1. Introduction
The introduction should be short and sweet. It's best to open with something relevant to the reader that will help establish the context for what you're about to say. This is also where you should introduce any key terms or concepts that you'll use throughout the paper.
Section 2. Body Paragraphs
The body of your paper is where the bulk of the work is done. Each body paragraph should have one main point and support it with examples from the literature review, from your own research, or from personal experience.
Section 3. Conclusion
Think back to what you wrote in your introduction. Was there anything you didn't get around to addressing? Maybe there was a piece of evidence or an idea that helped shape your argument but that you didn't have time to add in before you ran out of steam? Now is the time for this stuff! Your conclusion should tie everything together and leave your audience feeling satisfied with their reading experience.
What is the difference between a normal essay and a thesis paper?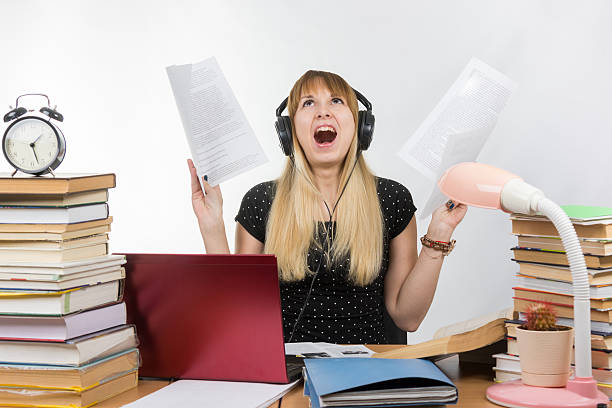 A thesis paper is usually longer than other types of papers and it is written in a serious tone without any jokes or funny statements.   
Furthermore, a proper thesis paper should contain a thesis statement. A thesis statement is a sentence that contains an opinion of the writer about the topic of the paper expressed in such a form that it can be proved.  
Thesis papers are often used as parts of larger projects where one part is most important and must be given special attention.   
A good example of such a project is an extended essay or a dissertation. To write a good paper, you need to have some research skills and bachelor's degree in your field of study.
It does not take years to master how to write this kind of paper, but you should know what you want to say in your paper before you start writing it.
If you want to learn more about writing good content for your thesis papers, look for a thesis writing service on the web. Or get to know about some of the services here.  
There are many services like this one that can give you help when necessary.
Some Additional Information:
It paper is a type of research paper. The word "thesis" comes from the Greek, meaning "plank."
It refers to the main point upon which an argument or discussion centres. This paper typically examines a topic from multiple angles, using evidence from research and other sources. 
When writing a thesis paper, you should include the statement in the introduction. This is your one opportunity to hook the reader by promising them something interesting and noteworthy.  
The rest of your paper should support that statement and prove that you have a thorough understanding of the subject matter.
The best way to do this is to organize your paper into sections that support your argument along with footnotes and a bibliography.
Your conclusion should restate your main points and offer a final thought about the subject matter.

Since this paper has many parts and sections, it should be properly organized. You have to be concise but at the same time, a little elaborate in order not to bore your readers. Thesis papers are written for academic purposes so the tone of this kind of writing should be formal. It is a document wherein you have freedom of expression and ideas but you should be careful of plagiarism.