Table of Content
Introduction
MBA in the finance field has become more popular than ever before. With the recent recession and the growing need for financial experts in the job market, there has been an increase in demand for MBA with a finance degree. This means that more people are choosing to take admission to the MBA degree program in 2023 in this area of study.
The good news is that you don't have to look very hard to find an MBA program that's right for you! There are many colleges specializing in finance out there, so finding one that fits your needs shouldn't be too difficult or expensive. In fact, it might even save you money! How? Well because some companies offer scholarships if you apply through their website instead of directly through admissions offices at universities."
Finance became a popular field of study for aspiring business professionals.
Finance is a very popular field of study, with the number of students graduating from business colleges increasing every year. This increase in popularity has been attributed to the demand for finance professionals who can help businesses manage their finances and make decisions about capital expenditures, and mergers and acquisitions (M&A).
The average salary for a finance graduate will be around $80K per year at first entry-level positions; however, salaries can vary based on experience levels and specializations within finance departments at different companies.
There are several MBA programs available in finance from top-ranked institutions.
There are several MBA programs available in finance from top-ranked institutions. These include:
MBA in Finance from IIM Ahmedabad, which offers a program for students with a bachelor's degree or equivalent and aims to prepare them for leadership roles within the financial industry;
MBA in Finance from IIM Bangalore, which focuses on preparing graduates for jobs in various areas of banking and insurance;
MBA in Finance from IIM Calcutta, which aims to give students an understanding of modern financial markets and their impact on organizations;
MBA in Finance & Economics (Finance) at Indian School Of Business (ISB), Kolkata/Noida Campus offering both an integrated Bachelor's Degree Programming as well as Post Graduate Diploma Programs (PGD) on Financial Markets & Management Studies."
The average cost of an MBA without financial aid is 16 lakhs – 30 lakhs
The average cost of an MBA without financial aid is 16 lakhs – 30 lakhs. This includes tuition, books and other expenses like accommodation. The course cost depends on the institution you choose to study at and your chosen specialization (e.g., finance vs marketing). In general, if you want to pursue a full-time program with less than five years left before graduation then getting into one of these cheaper colleges would be ideal for you as they offer lower fees compared to other institutions as well as ease in finding employment after graduation thanks to their proximity with colleges across India!
You should consider an MBA in finance if you're looking for a career in business or finance.
If you are a professional who wants to work in the financial sector, an MBA in finance is a great choice. The reason for this is that many employers look for candidates with a Master of Business Administration (MBA) when they are hiring new employees. This means that even if you don't have any experience in business or finance, there are still many jobs available for those who have completed their degree at top-notch universities like Harvard or Yale.
If you already have some experience working within one of these fields but would like to further your skills and knowledge through an advanced education program, then a Master of Business Administration (MBA) may be right for you!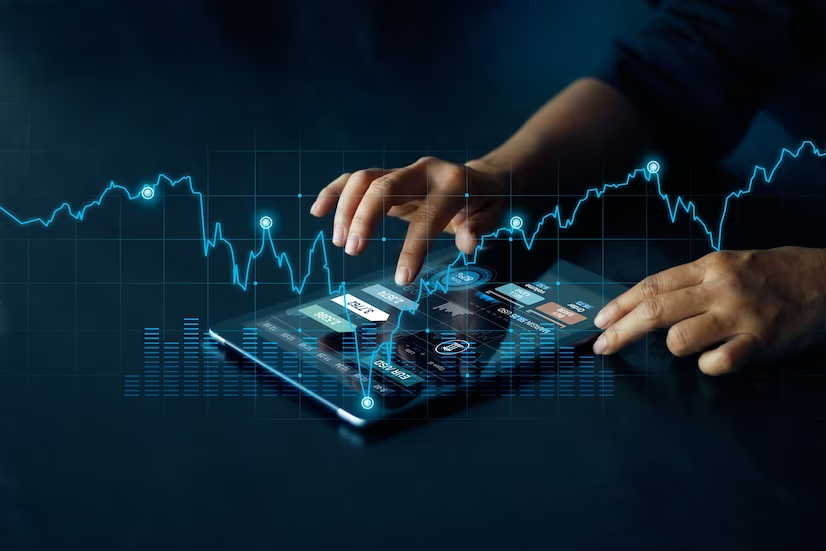 How to Get Easy MBA Admissions 2023?
Know the admission requirements MBA Admission 2023 in India. 
Apply to multiple colleges.
Prepare for interviews and GMAT/GRE/TOEFL exams.
Have a strong application. Make sure your references are excellent. Have good work experience, volunteer experience, and leadership positions on your resume.
Is Pursuing an MBA Degree still Worth it?
If you want to pursue a career in business, an MBA degree is a great choice. A Master of Business Administration (MBA) will allow you to learn from experienced professors and industry experts, who can help guide your career goals. You can also get a job after graduating with a Master of Business Administration (MBA), which can provide additional income for your family while giving you the opportunity to advance professionally.
Benefits of Getting an MBA Degree
You will be able to make more money after obtaining an MBA Degree. This can help your family, as well as provide additional income for yourself so that you can invest in a home or car without worrying about taking on debt. You will also be able to get a job within the first three months of graduating with an MBA degree, which means that you won't have to worry about being unemployed. This can also help your family financially, as you will be able to contribute more money towards household expenses.
If you want to build your career in finance and make money, an MBA degree is the most important thing you can do. The best way to get one, however, is still not clear-cut. Some people find it by going through a top-ranked business school like Harvard or Stanford and others have success with less-known colleges. But whatever path you choose
Frequently Asked Questions