Have you had difficulties in your dissertation writing? many students have problems with writing a dissertation. We all know that creating dissertations is a great challenge. Of course, many students find it difficult to understand the dissertation methodology, which so many universities give to their doctoral students. This is why some students decide to write an online dissertation, which is not enough, because you have no supervision.
What is a dissertation?
A dissertation is a document that supports a person's candidature for an academic degree or professional qualification. It presents the author's research and findings.
Dissertations are lengthy papers that are based on broad and deep research.
A dissertation is a document that supports a student's candidature for an academic degree or professional qualification. It presents the author's research and findings.
A dissertation or final year project, as a form of assessment, differs from other module assessments. The expectation is that you, the learner, take responsibility for your own learning and that you produce a literature review, you choose a method for undertaking a study, write up your findings and discuss the outcomes in a discussion section.
How do you know when you've written a good dissertation?
The standard advice for writing a dissertation is: "Write what you think your reader needs to know."
Below are some suggestions you could follow:
Be self-critical: As you read back through your dissertation, ask yourself "Do I really believe this?" If the answer is no, then cut it or change it so that the answer becomes yes. But don't just cut anything that seems like an overreach; that will make your writing seem tentative and hesitant. Cut out any bad arguments, but defend the good ones with all your might.
Look for connections: One of the hardest things about writing a dissertation is finding long-term coherence between chapters. There should be some overall intellectual project that threads through each chapter and gives them all a unified purpose.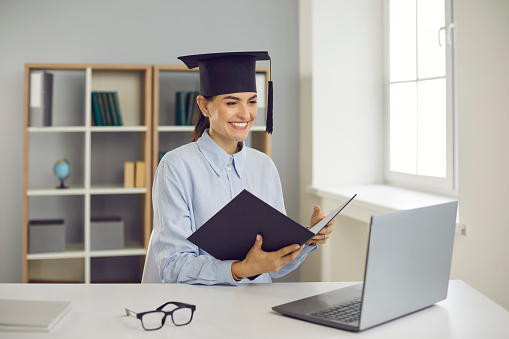 Is there an ideal length for a dissertation?
When you're writing a dissertation, one of the most difficult intellectual tasks a person can do, commitment to the writing process is far more important than genius. If the smartest person in the world cannot learn to write, then she won't be a successful academic. It doesn't matter how smart you are, it matters that you can convey your ideas through organized and clear prose.
Writing a good academic text is not easy. It requires a lot of practice and hard work. But as long as you keep working on it, it will get easier and easier.
The typical dissertation is between 80 and 300 pages long, with shorter or longer ones depending on the guidelines of the faculty and your professor. The best length for a dissertation depends on the depth of your research, the amount of material included in your file, and your academic level.
A Proper Dissertation Format:
The most common problem that students face when writing dissertations is that they do not know the proper dissertation format. If you want to write your dissertation in the right way, then you need to get all the information about what is a proper dissertation format.
A proper dissertation format is a key to success. It must be complete, clear and systematic. It should contain all the following points: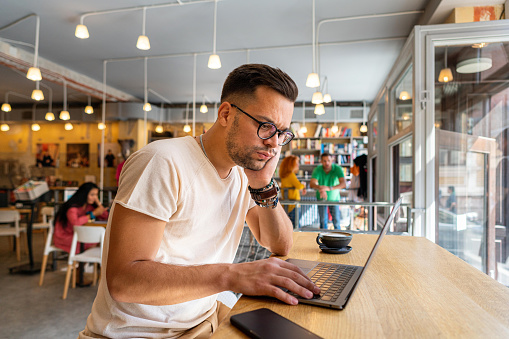 Title Page: it contains the name of your study, your name, the name of the university and its location, the date of submission of your dissertation and a month-year format.
Abstract: it is a concise summary of your whole research paper; this section is not more than 300 words.
Acknowledgements: in this section, you should acknowledge people who helped or supported you during the research process.
Table of Contents: it contains all parts of your study with page numbers so that readers can view them easily.
List of Figures: list all figures and their page numbers in this section.
Introduction: it introduces the research topic to readers and provides background information such as the problem statement and aims and objectives of study etc.
Literature review – what has been written about the topic? what are the issues? how can this help answer your question?
Methodology – how are you going to tackle this problem? how did you choose to approach it? what methods did you use and why? why were they appropriate? how did they help us to find out more about the topic? what were their limitations? what would be different if you were doing this study again today or in a different location/context? All of these questions are to be answered and explained thoroughly in your dissertation.
What are some strategies for getting into a productive, focused mindset when writing your dissertation?
A lot of writers struggle with keeping the momentum going when facing a big project like a dissertation. They find themselves working in fits and starts, or they may have to stop and start over because they're not happy with what they've written.
So how do you make sure you stay on track? Here are some suggestions:
Reward yourself. You can't work on a dissertation all the time. You need to take breaks and reward yourself for finishing sections so you stay motivated.
Make it a game. Competition is motivating for many people, so try challenging yourself to write more pages than you did the day before, or beating your friend's word count.
Get an accountability partner. Set up deadlines for finishing sections or chapters with someone who will hold you to them — perhaps another student in your program who's also writing a dissertation, or a friend who will check in on your progress periodically.
Remind yourself why you're doing this. It's easy to get discouraged when things seem overwhelming, so keep your eyes on the prize! Remember that every task you do brings you closer to the degree you want.
These tips you can use when you conceive your dissertation and when writing or editing it. These are guidelines for getting through the process, just in case, it all feels a bit overwhelming at times. Your dissertation is an important accomplishment. Don't expect it to be perfect at first, assess yourself and always remember, we are all human and mistakes will creep in, but remember my mantra: 'Aim for perfection because almost everyone else aims for mediocrity.