You might be asking yourself what exactly a PhD in psychology is. After all, not many people have the opportunity to study psychology courses at such an advanced level. For some people, getting a PhD in psychology might seem like a dream because of the advanced job opportunities you can get with that kind of academic background. If you're interested in studying psychology courses at a high level, you should consider your options and apply for a PhD admission.
Naturally, it is no surprise that Psychology is one of the most popular majors in many colleges and universities. The thing is, though, a lot of people are interested in knowing what a PhD in Psychology is all about.
What is a PhD in Psychology? 
A PhD in Psychology courses is a research-focused degree that can lead to both academic and clinical careers.  
A aspirants may earn their PhD in Counseling Psychology, Clinical Psychology, School Psychology, or Forensic Psychology. 
A PhD in Psychology prepares students for various psychology careers beyond the role of a licensed psychologist.  
Only about 21% of psychology students pursue a career as licensed psychologists.  
Other students may become professors, researchers, or counselors. After earning their degrees, other students may become professors, researchers, or counselors.
Why Pursue a PhD in Psychology Courses? 
Choosing to pursue a PhD in Psychology courses is a big decision that requires careful consideration of your personal and professional goals.  
The PhD admission program is designed to help you become an independent and productive scholar capable of conducting original research and disseminating results through professional publications and presentations. 
Our program prepares students for careers in teaching and research at universities, colleges, and other institutions in the public and private sectors.
Here, Aimlay promotes an atmosphere of mutual respect and collaboration that helps students develop success as researchers, educators, and clinicians.
How Long Does It Take to Get a PhD in Psychology?
Several factors determine how long it will take to earn a PhD in psychology. These include the type of program you choose, the courses you take, and how much time you can dedicate to your studies.
If you want to get a PhD in psychology courses as quickly as possible, here's what you need to know: 
Course Work – The first step toward earning a PhD in psychology is completing graduate coursework. If you already have a master's degree in psychology course or a related field, it may be possible to waive some of the coursework required by your PhD admission program. This can reduce your total time in school by up to three semesters or one year (assuming at least 30 credits of coursework). 
Research and Dissertation – Completing your dissertation is usually the most time-consuming part of earning your PhD in psychology — this process can take up to five years for some students. Once you have completed your coursework, you'll need to pass comprehensive exams and submit an approved dissertation topic before beginning research for your dissertation.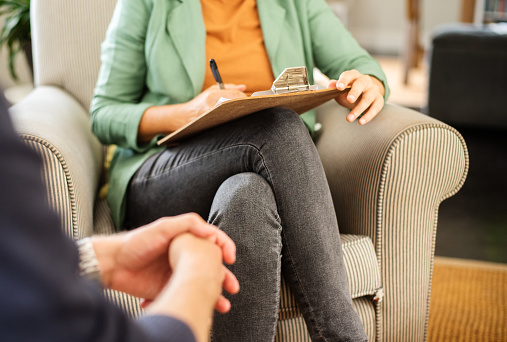 Prerequisites to Apply for a PhD Admission Program: 
There are some basic requirements that universities will generally look for when considering applicants. These elements are similar to what you'd need to apply for a master's degree, but they may vary depending on the school and program.
A bachelor's degree in psychology or a closely related field is usually one of the first things an admissions committee will look at.
If you don't have a degree in psychology courses, you'll probably need to take some extra courses before applying. 
Some programs also require that applicants complete specific undergraduate courses, such as statistics and advanced research methods.
You should contact the programs you're interested in for more information about their prerequisites.
Most schools require students to submit GRE scores to get accepted into a doctoral program.
Many graduate schools use the Graduate Record Examinations (GRE) tests as part of their admissions process.  
The tests cover subjects like writing, critical thinking, and verbal reasoning.
The GRE is typically taken by students applying for medical school or graduate programs in fields other than psychology, such as education or business administration.
Can you earn your PhD in Psychology without going to college full-time?
The answer to the question is "yes," but with a caveat. It is possible to earn your PhD in Psychology courses without going to college full-time. The caveat is that you will need to work at least part-time to pay for your education and living expenses. 
The idea of earning your PhD in Psychology without going to college is an appealing prospect for several reasons: 
You can get help with studying (and save money on tuition).
Don't worry about the cost of books, lab fees, or travel expenses.
You will have more time and flexibility in your schedule.
As you can see, there are many advantages to this option. However, it isn't as easy you can see, there are many advantages to this option. It's not easy, though, finding the right university that allows aspirants who have not completed their undergraduate degrees to pursue higher studies in psychology courses or related fields like counseling/clinical social work.
AIMLAY stands for working professionals. It would help if you gave your time to the research work; our team of experts will do everything
The field of psychology is constantly evolving, and new information comes out every day, changing what we know about it. A PhD in Psychology will keep you updated on these changes. It will give you the latest information on all that is happening in psychology.