It's getting increasingly more common to see people choosing to return to school after they have already earned their undergraduate degrees. They enrol into a master's degree, or even a PhD admission program to get deeper knowledge in their field and an advanced degree that will help them stand out from the crowd in their industry.  
Master's degrees and PhD programs are not always as clear cut as asking whether someone should choose a Master's degree or a PhD admission program, there are a variety of factors that come into play depending on the field someone is going into as well as their goals for completing their degree.
Let your personal goals guide your decision:
If you have your sights on a career in academia, a PhD might be the right choice for you.
If, however, you see yourself working in the industry, or even in the public sector say, as a policy analyst or research director a master's degree could be all you need to realize your professional goals.
The difference between the two degrees isn't just academic. It's also practical.
A PhD admission program requires more time and commitment from its recipients than does a master's degree. That's why it's important to consider your professional aspirations before you begin applying to graduate programs. 
As with any major life decision, it boils down to personal goals and priorities. But if you're still not sure which degree is right for you, here are some questions to consider.
What do you want to achieve by doing more education?
Is it for career progression, or is it to pursue an interest in your chosen subject area?
Will further study enable you to do something that you couldn't do before like changing your career or earning more?
Or will it just give you the satisfaction of having achieved something further in that particular field?
Understand the differences between a PhD and a Master's degree: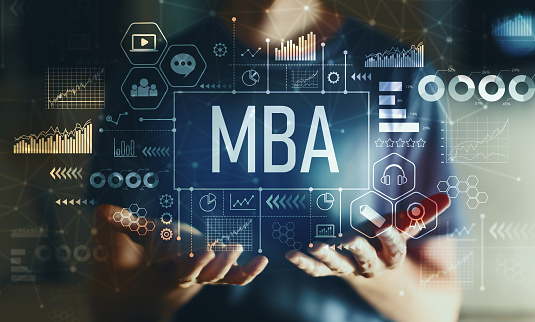 A PhD admission program is sometimes called a DPhil or doctorate. It is awarded for original research, undertaken independently, which contributes new knowledge to your field.  
A PhD candidate is typically supervised by an expert in the field, but much of their work is done independently.
A master's degree will give you a broader range of knowledge and skills than an undergraduate degree. It will help you develop critical thinking and analytical skills. You'll also hone your research skills, problem-solving ability and professional competence.
Consider the time commitment of each:
If you're considering a PhD Degree, think about the time commitment. A PhD admission program can take up to 5-10 years to complete, and that's after you finish your undergraduate degree and master's degree. 
If you're looking for a shorter time frame, consider a master's degree instead. A master's typically takes 1-3 years to complete.
If you want to get into an industry that requires a PhD, consider getting your master's first and then going for your doctorate.
Consider what's required to earn each degree:
The choice between a PhD degree and a master's degree is one that many students face. As they near completion of their undergraduate studies.  
Both degrees are excellent for career development, but each has several distinct characteristics that make its pursuit either more or less appropriate for your particular circumstances.
In general, a PhD admission program is more academically rigorous than a master's degree. They require you to produce original research that contributes to the field of study in which you're enrolled. 
It's what makes them different from professional degrees like MBAs or JDs, which emphasize the practical application of knowledge and skills acquired during your education.
You have to have a bachelor's degree to be eligible for admission to either program, but if you don't have one yet. If you already have a bachelor's degree, the time commitment will vary depending on the type of graduate program you choose:
A master's degree takes roughly two years to complete if you attend full time. While a PhD takes five to seven years.
Figure out which degree will help you achieve your career goals:
A MASTER'S DEGREE

A Ph.D. Program

A master's degree is worth it if you need it to advance your career.

A master's is worth it as it helps you get a job in the market. Often managed by the University.

Master's degrees provide an opportunity to specialize or change direction.

Master's degrees are ideal as an interim step before the doctoral study. They hold immense importance.

If you have a passion for research and aspire to take a role in academia, then a PhD program might be the right choice for you.

When you want to obtain leadership roles in your field, then a PhD can help you.

If you are more interested in professional practice and would like to make a contribution to solving problems in the real world.

Through research, then a PhD program might be for you to pursue.
When considering whether to enroll in a PhD admission program or a master's degree, your motivation and career goals will likely be the most important part of your decision. Whichever degree program you choose, keep in mind your individual and professional needs as you consider this question.