So you're thinking of going for a PhD in fine arts? You've probably never heard of anyone who went on to get a PhD admission in fine arts (unless they were famous painters). But doesn't let that put you off. It's challenging and nearly impossible to get funding. But ultimately, it will open doors you couldn't even imagine right now.
The purpose of this blog is to serve as a space for PhD candidates in the arts to voice their experiences, share their trials and tribulations, soothe their woes and frustrations through writing and perhaps shed some light on the world behind the arts PhD admission process.
The world is your oyster!
If you're thinking about a PhD in fine arts, you need to ask yourself the right questions before committing to a course of study.
It's not a decision to be taken lightly.
Several years of training in the arts is an investment of time and money that requires careful consideration.
If you're still unsure as to whether a PhD in fine arts is right for you, these tips can help clear things up:
Consider your career goals. How will pursuing a PhD in fine arts help you achieve these goals?
Pursuing a PhD admission helps in nurturing your skills as an artist, moreover, it creates a sense of determination and passion for something you love to do.
Research the field. Is there any research or knowledge about the field that interests you? If you have to answer these questions, list them out and start working on them.
Do you want to make a name for yourself in this particular career?
Find out what it takes to pursue this type of training.
Do you have the required qualifications and skills?
Will pursuing such training require additional qualifications or credentials?
Applications that are available for your line
The hardest part is the admissions process
History of the fine arts is a course designed to give students a broad overview of the major steps in the development of Western art from prehistoric times to the present.
To simplify, due to the influence of western atrocity on our cultures. People have become more motivated to endeavour their walk of life.
This course is required for all PhD in fine arts majors and it helps them gain insight into their creative work.
Students will learn about the history of painting, sculpture, architecture, and other types of visual expression as well as about the evolution of different styles in these fields.
This course provides an overview of the various forms that have been created at different periods throughout history.
The course is also important for those who wish to pursue a degree or career in fine arts.
It provides insight into how students can use their artistic talents to express themselves through their mediums.
Aside from creating art, you'll have to write a lot
If you want to be a professional artist and make a living from your passion, then the most obvious path to success is doing a PhD admission in Fine Arts. 
Your written skills have to be profound to create quality content.
Writing is an important part of being an artist, especially since you need to write proposals and applications for funding, residencies and exhibitions.
You also need great writing skills for submitting articles for art publications and catalogs as well as writing about your art practice for your website and social media marketing.
Cater your work
You'll learn how to cater your work to different audiences and venues. After all, not every audience will understand what you're trying to convey through your art. Some galleries or shows might not even want to showcase your work! But don't fret – there's always another option!
The first thing you must do is to cater your work to the type of person who will be reviewing it. Your supervisor, for example, or maybe a professor in your department whose research interests you. If so, then you are already familiar with their background and interests.
You should also look at how they teach classes and which topics they focus on.
Then, when writing your thesis, make sure that the topic of your study fits into one of their areas of interest.
In addition, use the same jargon and terminology in your thesis. People from publications are often caught up when they can see that you are speaking the same academic language.
It may sound like a lot of work (and it is), but it will pay off later when you need to defend your dissertation in front of them and other members of the committee.
In addition to catering to the interests and expectations of your supervisor, you should also tailor your dissertation to the expectations of other committee members who may not have as much direct experience with fine arts research in the PhD admission in Fine Arts. 
Make sure that whatever topic you choose fits into one or more areas of research. And most importantly, you never get tired of looking into it.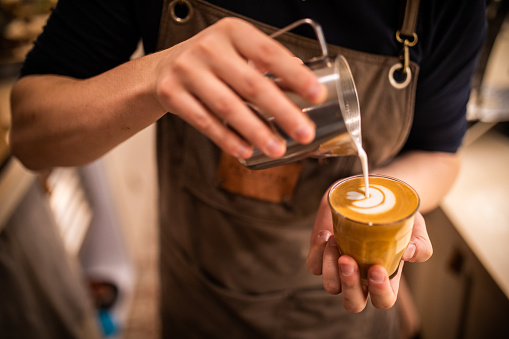 Go limitless with your ideas and be prepared for a rewarding journey.
Getting a PhD admission in fine arts is extremely difficult, but is attainable if you put your mind to it! If you're looking for a career that balances your artistic and design interests with pedagogy and practical skills, then a PhD in fine arts is certainly worth considering. Just don't be intimidated. With the right amount of effort and perseverance, it's entirely possible to make this dream a reality!