Are you looking for a career change? Is your cell locked in a cubicle? Does it feel like you are working for someone else's dreams? If so, perhaps it is time to consider getting a degree of master's in Business Administration (MBA) or Bachelor's in Business Administration (BBA). You've explored the other options and have come up short. Maybe it is time to look at getting an MBA degree! 
Having an MBA degree can give you a massive advantage in your workplace. And while it is not necessary to have one, it will always be helpful, even if you are at the top of the ladder or just starting. Is an MBA degree worth the time, money, and sacrifices? This blog will help you understand the perspectives of getting an MBA or a BBA degree so that you can make the right decision for your future.
An MBA can help you build your Personality:
Communication skills are necessary for any profession.
An MBA program will provide opportunities to learn how to effectively communicate with colleagues and clients from a variety of backgrounds and cultures.
MBA programs typically require group work, presentations and classes that allow students to develop their communication skills.
Additionally, many MBA programs offer courses focused on communication techniques and theories, such as organizational communication, professional writing, and public speaking.
An MBA can teach you about leadership and teamwork.
Management generally requires working with other people of the same field.
These people are managers, employees, consultants, and customers. Hence, strong leadership skills are important for success in this role.
Classes focused on leadership theories and styles may also help you become better prepared to lead others while still allowing them to contribute their best attributes to the team.
Learning Opportunities for both the Degrees:
The BBA offers students the opportunity to learn about business fundamentals through a broad curriculum that includes accounting, finance, management information systems, marketing and human resources. These subjects are taught using case studies from real-world business situations. In addition to these core courses, students can choose from electives such as international business or corporate management.
The MBA degree program allows you to develop your problem-solving skills by focusing on specific areas of interest such as finance, marketing and operations management. You'll study topics such as quantitative analysis and decision making models in these areas. You may also take electives that focus on specific industries or organizations such as health care administration or technology management.
Learning Aspects of an MBA or a BBA degree?
It's designed to prepare students for a variety of career paths in the business world. The MBA program gives students a strong foundation for their career by teaching them about various aspects of management, including marketing, human resources, accounting, and finance.
The BBA/MBA is a business degree that provides students with a broad range of knowledge and skills related to the management of an organization. It's not just about the business world, but also its impact on society, as well as the other aspects of life. For example, it can help you understand how a company makes decisions and what factors influence its choices.

It also offers you a broad spectrum of career opportunities in various industries. To develop a strong foundation in all areas of business, then you can get a BBA/MBA degree, including economics, accounting, finance and marketing. You will learn more about the role of managers in organizations and how they make decisions on behalf of employees and consumers.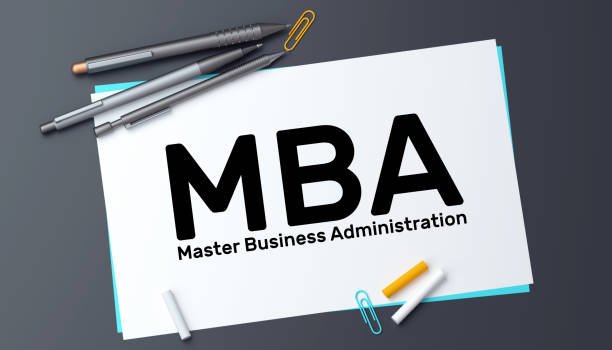 You'll learn about the latest business thinking, technology and trends.
You'll get up-to-date information on how to manage a business in the current global economy.
An MBA is an opportunity to network with other aspiring professionals.
You can specialize in areas that interest you, like marketing or international business.
You'll gain strong leadership skills, which is especially important if you want to start your own business.
MBA programs are designed for working adults, and you can take classes in the evenings, on weekends to fit your schedule, or with Aimlay.
An MBA offers a well-rounded education that prepares students for leadership roles within corporations, government agencies, non-profit organizations, and other types of companies.
Criteria to get into an MBA Program:
An MBA is a reputed degree. The most preferable degree for professionals in the country is MBA.
There is a specific eligibility criteria for an MBA degree:
You must have a bachelor's degree or a 4-year undergraduate degree, with at least three years of work experience or one year of understanding if you have a CAT, SNAP, MAT, CMAP undergraduate degree.
In addition to the previous requirements, you will also need to submit the below-mentioned materials during the application process:
Transcripts from all colleges that you have attended prior to applying for an MBA program; GMAT score; Resume; Professional recommendations from employers or professors; Statement of purpose essay; and lastly, the Interview (if required).
Career line after a MBA/BBA degree:
There are many career options for a BBA/MBA degree holder. The skills you acquire in your BBA/MBA classes will help you to land a job in business, finance or marketing.
Here are some of the most common career paths for those who have an MBA:
Business and management: Business leaders often start with an MBA. You can work as an advisor to CEOs or as a manager in a large company.
MBAs are highly valued in finance. You can be a banker, analyst or investor.
Marketing: Marketing professionals usually have an MBA to launch them into management positions at companies like Google, Apple and Facebook.
Legal: Lawyers often earn MBAs in order to further their legal careers by becoming attorneys or accountants.
Project management: Project managers can earn an MBA in order to move up the ranks at construction companies like WSP (Waste Services) or HDR (Harrison & Russell).
You'll learn many valuable things in an MBA program that will help you be successful in your career and life. Keeping these three things in mind can help you get motivated – Learn how to become a better leader. Gain confidence and polish. Lastly, Get ripped in strategy, finance, and operations.