For aspirants who have a strong passion for studying, the PhD in Commerce is a good option. There are many universities offering this course, and our team of experts has compiled all the details to help you get started on your journey to becoming an expert in your field.
What is Commerce?
The subject of Commerce is the study of the exchange and distribution of goods, services, and ideas. It includes both the wholesale and retail trade of goods, as well as service industries such as banking, insurance and hotels.
The main purpose of commerce is to help people meet their wants and needs by providing them with products or services that can be used for their purposes. In this way, commerce helps people to better understand their wants and needs. Commerce also plays an important role in helping to establish economic growth.
The subject is made up of three components:
Income Generation – the process by which individuals produce goods or services for sale to others
Income Distribution – the distribution of income between individuals within an economy
Productivity Growth – improvements in productivity over time
PhD in Commerce – Overview
A PhD in Commerce is a higher education qualification that can be earned through research. It is usually awarded after completion of a postgraduate coursework program of at least three years, followed by thesis or dissertation research.
A PhD (Doctor of Philosophy) is different from other types of doctorate degrees because it requires more rigorous requirements than those associated with MSc or DBA programs. The process takes longer and involves more work than those offered by universities; however, it also offers greater opportunities for career advancement and leadership positions within organizations such as banks or consulting firms where you will be working directly with clients on projects related to your field of study
Eligibility Criteria
You must have a bachelor's degree in commerce. If you have your Bachelor's degree but have not yet completed all the requirements for your PhD (Doctor of Philosophy), then you can apply to take up full-time research at this time.
You must have minimum 55% aggregate marks (60% for SC/ST/PWD) out of 100 marks (or equivalent) in each subject with at least 3 years work experience as an assistant professor or lecturer at any Indian university or college. Where he/she taught at least two subjects during that period and had passed with at least 60%.
If he/she has some other qualification or training program during his career, it may be considered as qualifying steps towards his PhD (Doctor of Philosophy) eligibility criteria but does not qualify him as such
PhD in Commerce: Admission Process
PhD in Commerce is a research-based degree.
It is also a postgraduate program, which means that it can be pursued at the University or College level.
A PhD in Commerce can be pursued at either an Australian or New Zealand university, depending on your country of origin.
The duration of study for this degree is 3 -5 years (6-9 semesters).
Top Universities in India for a PhD in Commerce
IIM Ahmedabad
IIM Bangalore
IIM Calcutta
IIM Lucknow
IIM Kozhikode
International Institute of Management and Entrepreneurship (IIME), Kozhikode. The college offers four-year programs leading to a Bachelor's degree in Commerce with specialization in Marketing or Finance and Banking. MBA (Master of Business Administration) with specialization in International Trade & Purchasing Management, Master's Programs related to any one of the following disciplines:
Economics/Business Studies;
Statistics/Mathematics;
Computer Science & Information Technology;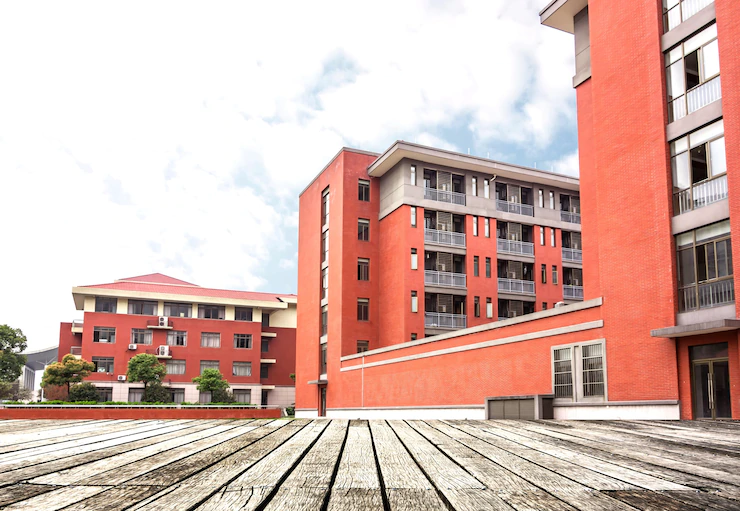 Specializations under a PhD in Commerce
A PhD in Commerce is a postgraduate course that provides students with training in business administration, economics, and management. Aspirants can choose from a wide range of specializations under PhD in Commerce such as:
Business Administration (CEMS)
Economics
Management
Marketing
Finance
The most popular specialization among students is CEMS, which focuses on the study of finance & accounting and banking subjects like insurance, e-commerce & hospitality management etc.. Some other popular specializations include Operations Research (OR), Human Resource Management (HRM) or Information Technology (IT).
Career Options after a PhD in Commerce
After a PhD in Commerce, you can work as a professor in a reputed college or university. You can also choose to work in a research institute. If you want to start your own business, then it is better that you don't get a PhD (Doctor of Philosophy) because there are not many opportunities for entrepreneurs after this degree. However, if that's what you really want then go ahead and do it!
If all these options sound exciting but still scary at the same time, then don't worry because there are many other careers available too! For example:
Students with degrees from different universities often end up working together on projects or even start their own businesses together (e-commerce). This is called "cooperation."
Some students become entrepreneurs themselves after finishing their studies (e-commerce). They make their own products which they sell online through social media platforms like Facebook etc.
PhD in Commerce is an advanced level degree program for commerce students with a passion for in-depth research on a topic related to commerce, economics, or business studies.
When you graduate with a PhD in Commerce, you will be able to work as an academic at a university. You can also work in research and development for companies such as large corporations or small businesses.
A PhD in Commerce with a specialization can be a great career opportunity for you. It is an advanced-level degree program for commerce students with a passion for in-depth research on a topic related to commerce, economics or business studies. You may choose from several different specializations such as: International Trade, Financial Accounting, and Reporting, Taxation or Business Economics.
These specializations will help you gain a strong foundation in your field of study so that you can go on to achieve success in any field of work within this discipline (whether it is corporate work at consulting firms such as KPMG India or McKinsey). So if your want to pursue your degree in PhD in commerce then Aimlay will support you to complete your degree at UGC recognized University.
Frequently Asked Questions