Management is a challenging path. There is a lot to learn and sometimes it's overwhelming. Management courses aren't cheap, but they overwhelm your mind with knowledge. With tools that can transform you into someone good at managing and leading teams of people.
Every person knows the word "management" on this planet regardless of age and education.  
Managers are as human resource specialists responsible for optimizing the performance of their teams. Therefore expected to be knowledgeable in a wide variety of management tools, practices, and procedures. 
Top management courses Websites and blogs are now full with information about the most popular Management Courses.  
Check out this top management courses guide to improve your knowledge:
Master of Business Administration (MBA) – Management Course
Most traditional business degrees are Master of Business Administration (MBA) programs. You can get an MBA degree by either by attending on-campus classes or through an online program.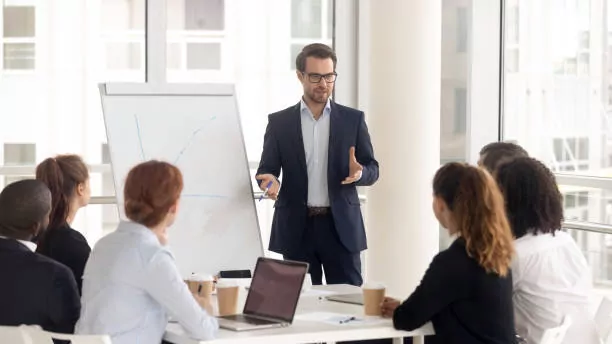 These degrees usually take two years of full-time study to complete, and they give you a strong understanding of all aspects of the business.  
However, if you don't want to dedicate that much time away from your job, you might consider earning a certificate instead.  
A certificate can help you gain specialized knowledge without requiring you to devote as much time as an MBA does. 
Certificates are good for people who already have experience in their field and want to learn more about a specific aspect of it.  
Some certificates earn you credits that can be toward a degree; others simply give you the knowledge that employers are seeking.  
If you decide to pursue an MBA, it's important to make sure that the program is by the Association to Advance Collegiate Schools of Business (AACSB).  
This accreditation ensures that the program meets certain rigorous standards. 
Project Management Professional (PMP)
Project management is a crucial task in virtually any industry. It is often the difference between having a project that is on time, within scope, and has high-quality deliverables — and a project that fails miserably.
The Project Management Professionals organization (PMI) has set up an exam to help people demonstrate their knowledge of project management techniques.  
The Project Management Professional (PMP) certification is the most well-respected qualification for professionals. Who lead projects in their careers.  
It's a difficult exam to pass, but it's worth it. The PMP demonstrates your capabilities as a project manager, giving you credibility and setting you apart from the competition. 
A lot of people take the exam. People are to do so because they're concerned about having to spend a lot of time studying for it. 
Institute of Leadership and Management Courses (ILM) – Level 3
One of the most highly-regarded options is the Institute of Leadership and Management (ILM) Level 3 Certificate in Advanced Management.
The ILM is a UK-based charity that runs educational programs for professionals. People who want to advance their knowledge, skills, and credentials. As well as for those who want to explore their options before deciding what to do next.  
Founded in 1981 by HRH The Duke of Edinburgh. ILM has grown to become a global organization that supports individuals in over 90 countries across the world.
ILM provides a range of options to suit your needs. The ILM Level 3 Certificate in Management course is the most comprehensive course by the institute. It offers a huge range of modules for you to choose from:
Functional skills – influencing, coaching, and personal skills
Business skills – change, leadership, business planning and financial management
Personnel management – recruitment and selection process; job evaluation; performance appraisal; disciplinary procedures; equal opportunities
People development – methods of communication and interaction with people at work; organization development; talent management
Performance measurement – using business information for decision making.
Certified Management Consultant (CMC)
The Certified Management Consultant (CMC) is a highly esteem certification in the business world. It's the gold standard for professionals who offer management consulting services. It's by many of the world's largest corporations.
The CMC designation is for the consultants who have mastered the art of analyzing an organization's current state. While determining its desired future state, and devising a sound strategy for getting there.
The CMC certification is by the Institute of Management Consultants USA (IMC USA).
Rigorous study that covers a broad range of business topics holds this designation. Such as economics, human resources, organizational development, and strategic planning. Candidates must meet specific requirements for education and work experience. Prior to application in order to qualify for the exam itself.
Upon passing, those with the CMC can add this prestigious credential to their resume and marketing materials.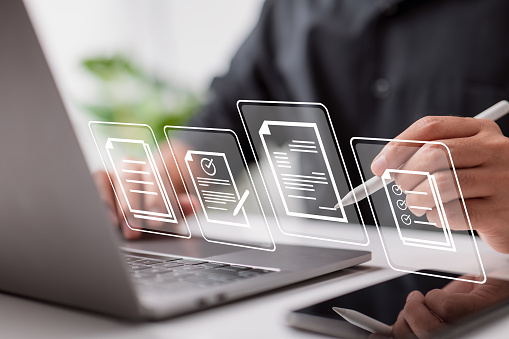 As you can see, a management certification doesn't let you be in school for the next several years. You now have some of the top courses that can help you move up your management career path. So you can start immediately after graduation.