Table of Content
Introduction
Bachelor of Technology (B.Tech) is a popular course in India. Students who choose to take admission in this B.Tech course can study for four years and get admission into masters programs such as MBA, MCA, etc. There are many B.Tech courses in India and of them are popular among students interested in engineering. The choice of B.Tech depends on the field you want to study, such as mechanical, electronics, computer science, etc. 
This blog will help you understand more about B.tech Admission 2023 in India and how it can benefit you in the long run.
A brief about Bachelor of Technology(BTech) Courses in India
B.Tech is a 4-year undergraduate course that offers students an opportunity to acquire knowledge and skills in the field of engineering, leading to a degree in engineering. B.tech Admission 2023 are offered by universities across India as well as abroad. 
B.Tech Courses in India are technical degrees that provide training in various fields such as computer science, electronics & communication engineering etc., which form part of any B.Tech program. A student can opt for this course after doing 10+2 or graduation from any college/university with 60% marks (or equivalent grade). The syllabus includes basic sciences like physics & mathematics along with other subjects like humanities, social sciences etc., depending upon the elective subjects selected by them during their initial year at IITs and NITs 

The Importance of Bachelor of Technology (BTech) Engineering
Bachelor of Technology (B.Tech) is a four-year engineering course, which means that you will have to study for at least two years before you can apply to join the course. Bachelor of Technology (B.Tech) course is the most sought-after engineering course in India and it's one of the most popular choices for students who want to pursue an engineering career. 
If you're looking forward to studying at your own pace and working on projects that interest you, then this is definitely going to be your best option!
What is the duration of a Bachelor of Technology (B.Tech) Course?
B.Tech is a four-year course and it is offered as a full-time or part-time degree. The duration of B.Tech courses depends on the curriculum of the respective courses. which vary from one university to another. 
B.Tech courses in India are designed to prepare students for professional careers in engineering or other fields related to technology, like manufacturing, IT, etc., where they will need to know how things work and how they can be improved upon with new technologies or systems. 
The Eligibility Criteria to get into a B.Tech Course: 
To get into a B.Tech Course, one must have passed the 10+2 level of education with a minimum aggregate of 60% marks in Physics, Chemistry and Mathematics (PCM) / Biology, Chemistry, and Mathematics (BCM) / Physics, Chemistry and Biology (PCB). The candidates are also required to pass their GATE Exam or any other competitive exam like JEE Main or JEE Advanced for admission into Engineering Courses such as Mechanical Engineering or Electronics & Communication Engineering etc..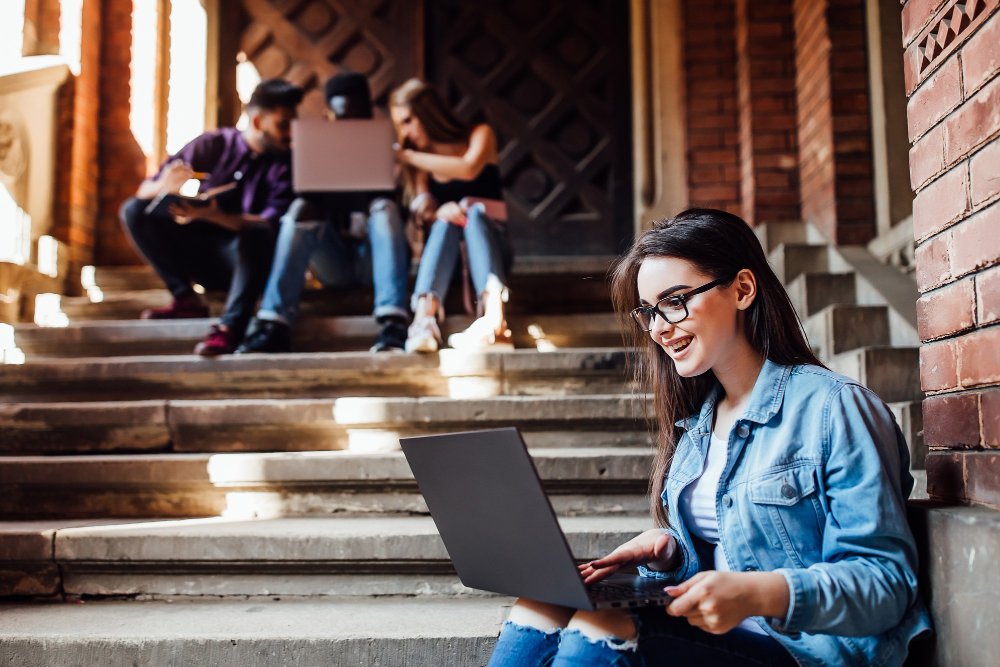 All about B.tech Admission 2023 in India
B.tech Admission 2023
The B.tech Admission 2023 process is a complicated one, but it's not as difficult to understand as you might think. To make sure that you are eligible for admission into the course of your choice. There are several things that must be done correctly:
You must have completed your SSC exam and obtained a minimum of 50% marks in each subject (45% for SC students).
You must have completed the 12th standard with a minimum of 75% marks in each subject (65% for SC students). You must also have a valid rank in your JEE Main exam. If you don't, then there is no way that you can apply for admission into B.tech Admission 2023 in India. 
Universities in India offering B.Tech Courses: 
Maharashtra Institute of Technology (MIT), Pune
Vidya Pratishthan's College of Engineering, Pune
Vidya Pratishthan's College of Engineering, Aurangabad
Vidya Pratishthan's College of Engineering, Amravati
What are the Career Opportunities for a B.Tech graduate? Is an MTech necessary for a better job? 
A B.Tech graduate can get a job in any engineering field, regardless of his or her specialization. There are many opportunities for B.Tech graduates, especially in technical fields such as software development or electronics manufacturing.
The average salary for a B.Tech graduate is between Rs 5 lakh to Rs 15 lakh per annum, depending on the specialization and the company's industry. The job market for B.Tech graduates is very competitive because there are many people who hold the same degree as you do. A B.Tech graduate with a specialization in the arts or humanities may have fewer opportunities for employment. But he or she can still find work in fields such as journalism or advertising. An MTech degree allows graduates to teach at the college level and conduct research on a specific topic.
B.Tech graduates can also apply for higher studies at postgraduate courses like MSc and PhD. Which may require additional specialization in some area of engineering science (e.g., electrical engineering).
B.Tech is a great career option and can really help you get ahead in life. All colleges around the country are offering B.Tech courses in India. That will prepare you for success in the field of Engineering and Technology. The opportunities available to graduates with a B.Tech degree are limitless. But it's important that they have a good foundation in math and science before applying for jobs within this field of study or any other professional field like medicine or law etc.